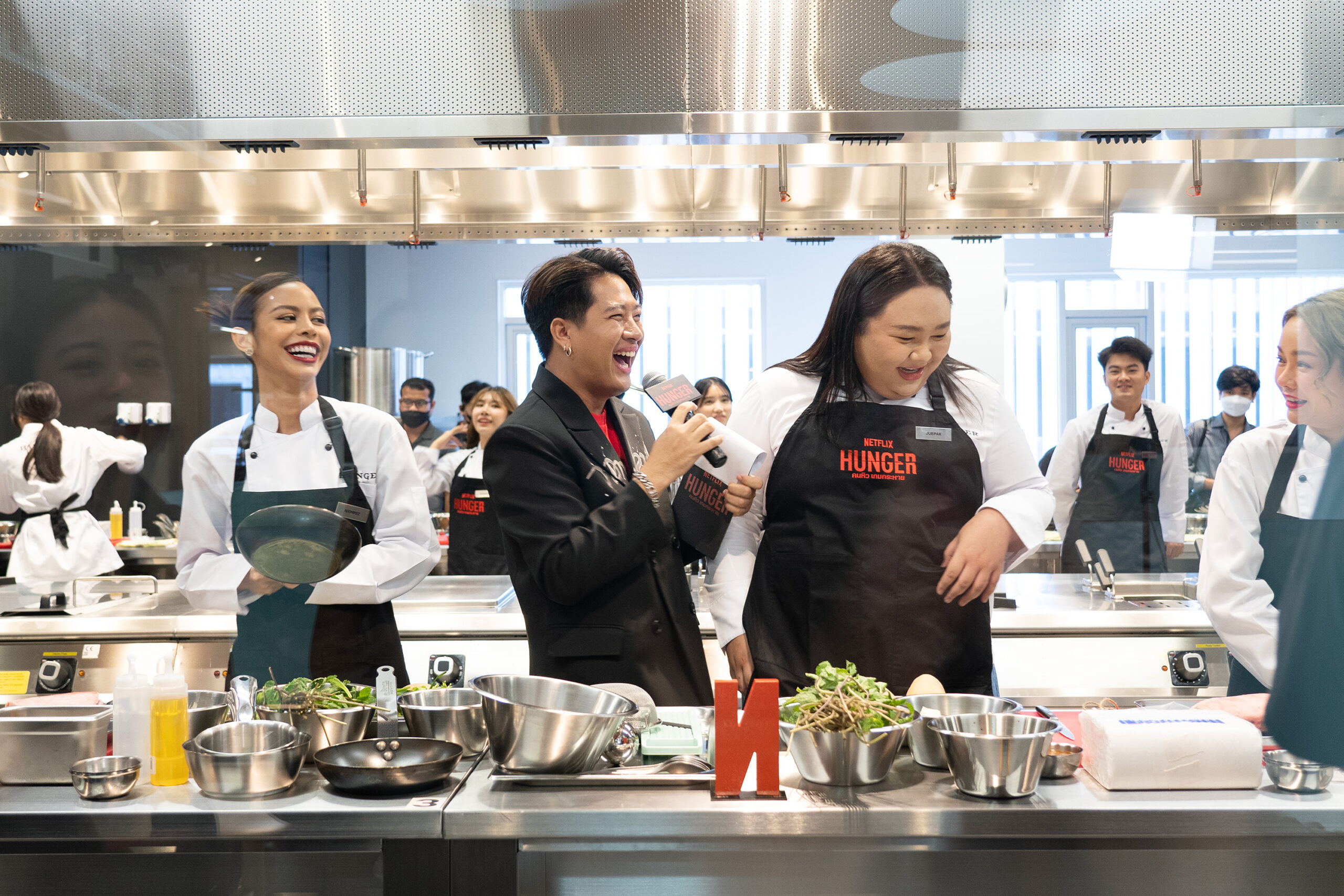 Netflix Arranged an Exclusive Cooking Workshop Promoting the Newcoming Movie 'Hunger'
21 March 2023 – Congratulations to 'Hunger', the newcoming film that will be released on Netflix very soon. Netflix and the production team arranged an exclusive cooking workshop to promote the film. Beloved food bloggers and celebrities were invited to outshine their cooking skills at an innovative kitchen located at The Food School Bangkok, with the lead actor 'Peter – Nopachai Chaiyanam' making an appearance.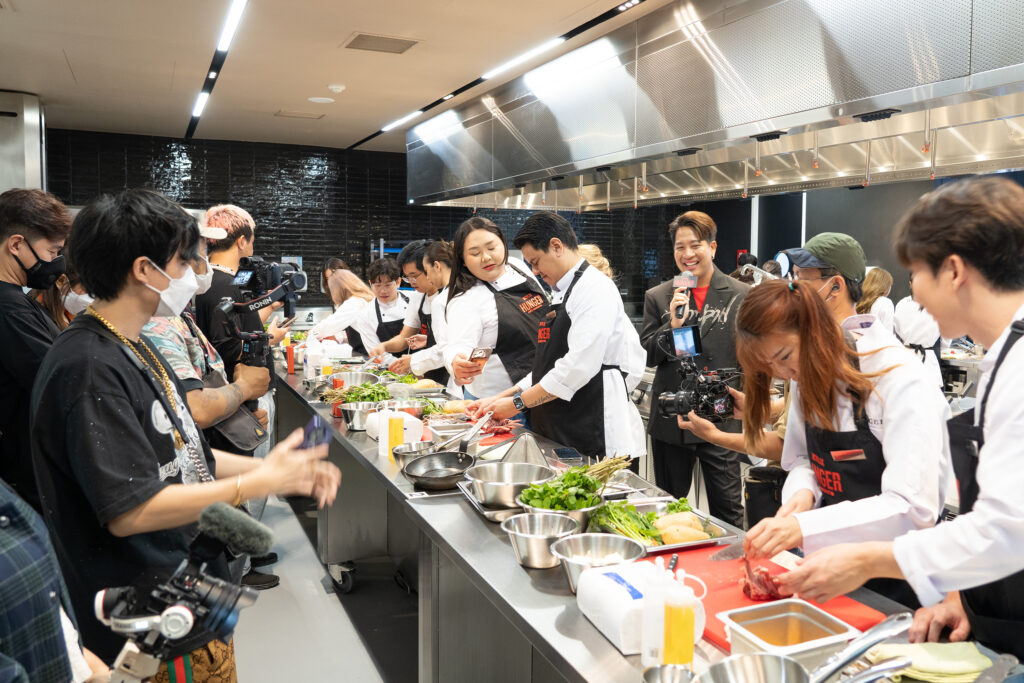 In addition to being produced by 'Dom – Sitisiri Mongkolsiri' and starring 'Aokbab – Chutimon Chuengcharoensukying', 'Peter – Nopachai Chaiyanam', and 'Gunn – Sawasdiwat Na Ayudhya', 'Hunger' was also shot at The Food School Bangkok.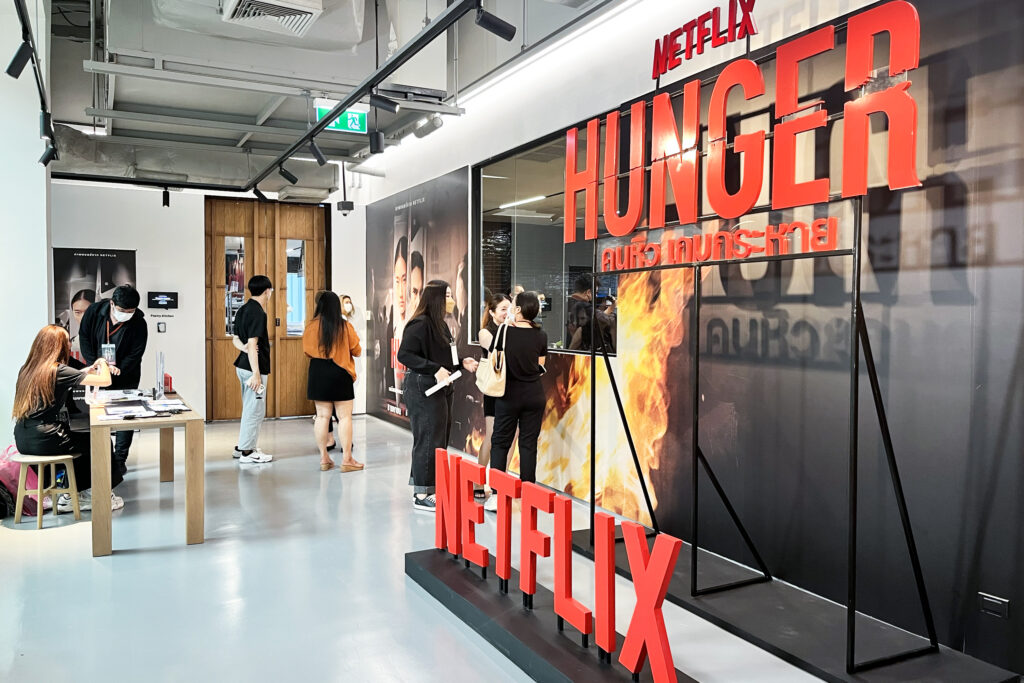 Synopsis:
'Aoy (Aokbab)', a woman chef at a local restaurant in the historic district, who decides to push the limit and accept an offer to become part of team 'Hunger', headed by 'Chef Paul (Peter)', who is infamous for his unpleasant demeanor. This leads Aoy to be exposed to the "dark side" of the Fine Dining industry.
Stay tuned for the world premiere this 8 April—exclusively on Netflix!
#HungerNetflix #คนหิวเกมกระหาย #NetflixTH #thefoodschoolbangkok