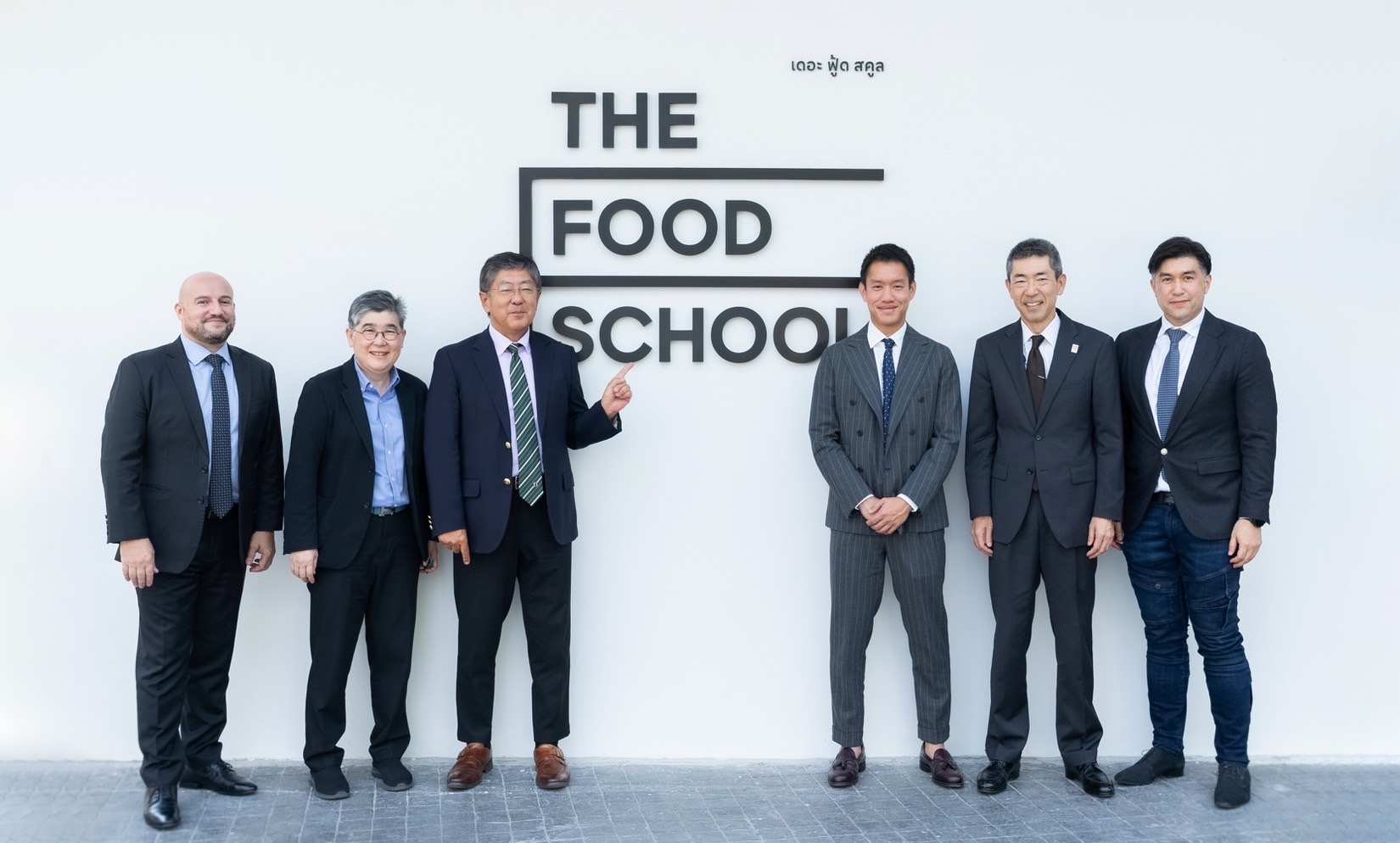 On 31 January 2023, The Food School Bangkok was visited by "H.E. Mr. Kazuya Nashida," Ambassador of Japan to Thailand, for a school visit and observation of a Japanese culinary class conducted by Tsuji Culinary Institute – one of the school's partners from Osaka, Japan.
Moreover, the Ambassador, together with The Food School Bangkok executives, had a great opportunity to discuss spreading Japanese culinary culture through cooking curricula, while maintaining traditional flavor, meticulous preparation, and being able to sustainably pass on such heritage in Thailand.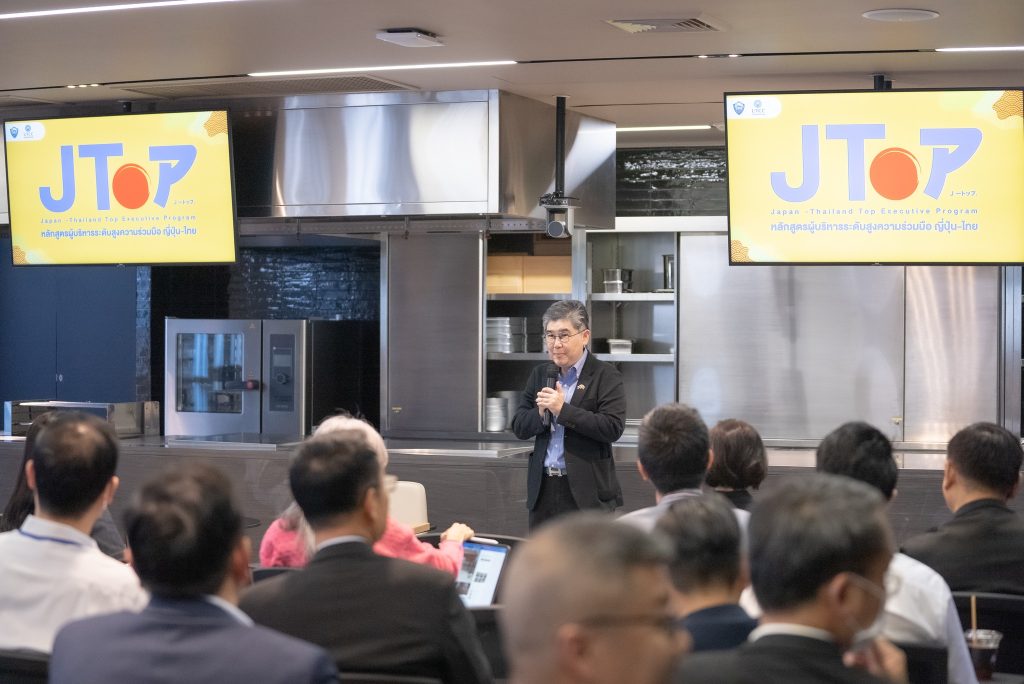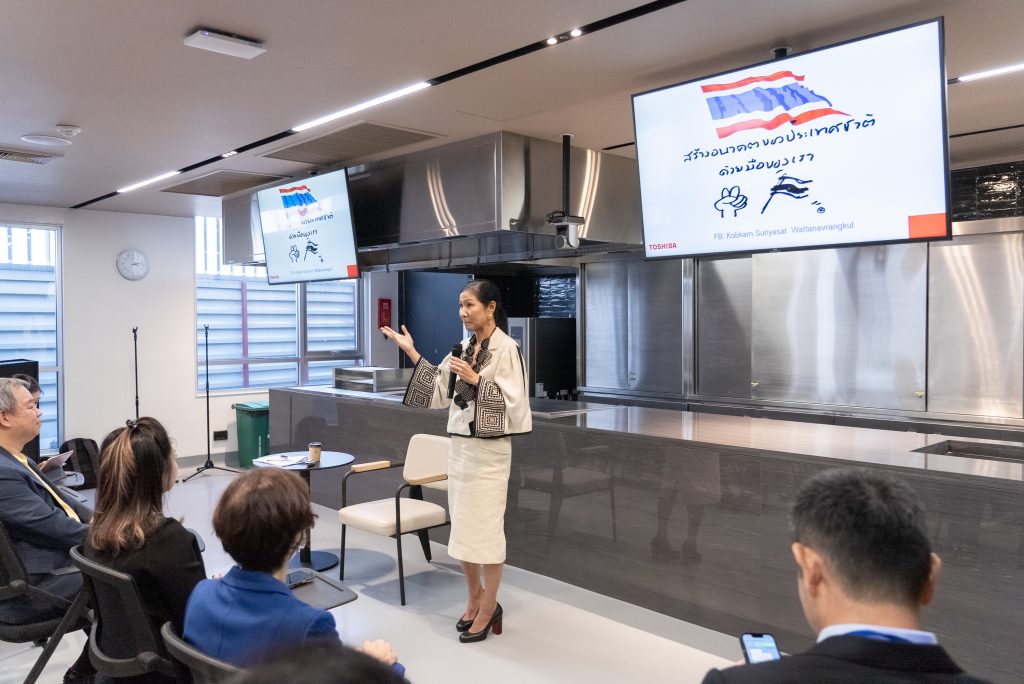 On the same day, the University of the Thai Chamber of Commerce held a "Japan-Thailand Top Executive Program (J-ToP)" workshop, with a welcome speech given by "Khun Prim Jitcharoongphorn," Managing Director of Allied Metals (Thailand) Co., Ltd. and one of the school's key investors, and a keynote session on the topic of "Efficiency of Japanese Corporate Management & Corporate Culture" by "Khun Kobkarn Wattanavrangkul".
Additionally, "Khun Siradej Donavanik," Vice President – Operations, Dusit International, and "Khun Gavin Vongkusolkit," Founder of Glowfish Co-working Community – two of the school's key investors – held another keynote session on the rising trend of Japanese food and restaurants in Thailand.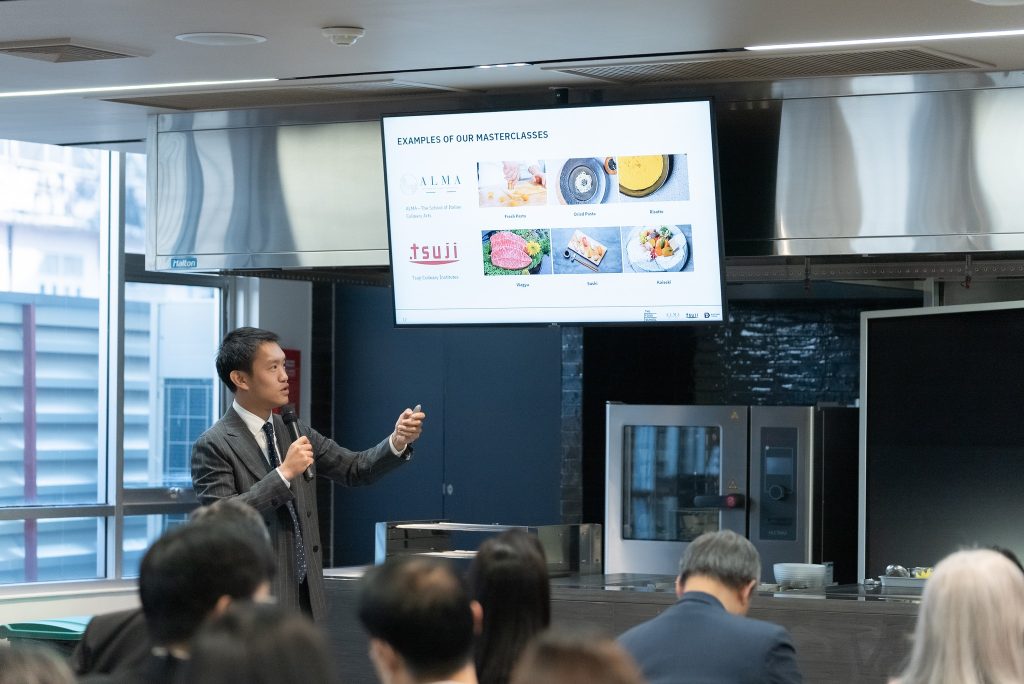 "As we have noticed the significant rise of the Japanese food trend in Thailand, we have joined hands with the best of the best Japanese culinary institute – Tsuji Culinary Institute – to offer professional courses teaching the food history, so that the students can truly understand such culinary culture," said Khun Siradej.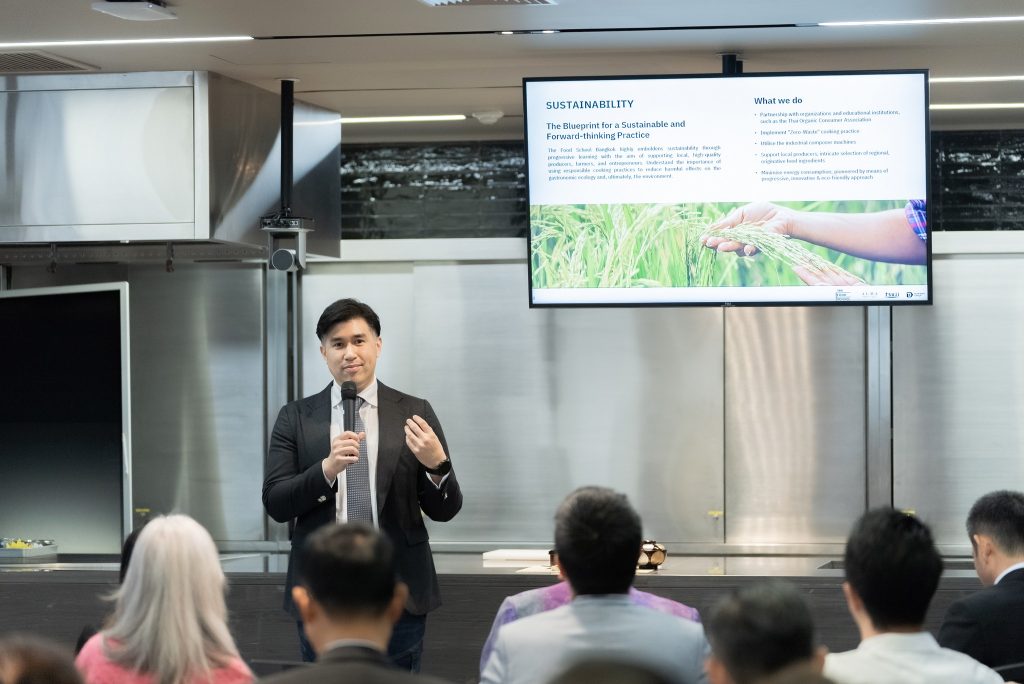 Added Khun Gavin, "At The Food School Bangkok, beyond encouraging sustainability in the food industry, we also uphold and pass forward the concept of partnership sustainability to our students, so that they can operate their food businesses more stably and effectively."