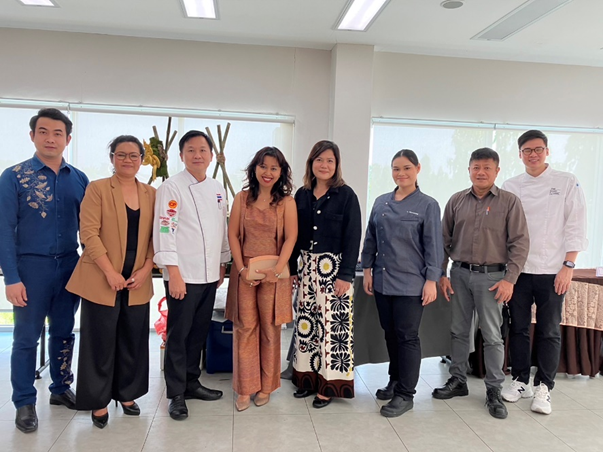 The Food School Bangkok's Chef Instructor Joined the Judges in the Royal Thai Cooking Competition for the Royal Cup at Dhurakij Pundit University
On 26 March 2023, Cultural Heritage Conservation Society of Thailand together with Dhurakij Pundit University have held the "Thailand's Cultural Heritage Event" as to encourage Thai youths to inherit the rich heritage through competing in 3 topics: Thai Royal Cuisine, Clothing, and Handcrafting, and win the Royal Cup graciously presented by Her Royal Highness Princess Maha Chakri Sirindhorn. Moreover, Chef Siwakorn Kuekulpitak, Thai Cuisine Chef Instructor from The Food School Bangkok, has been invited to join the judge panel of Thai Royal Cuisine competition, under the challenge to make "Massaman Curry and Bird Dumplings".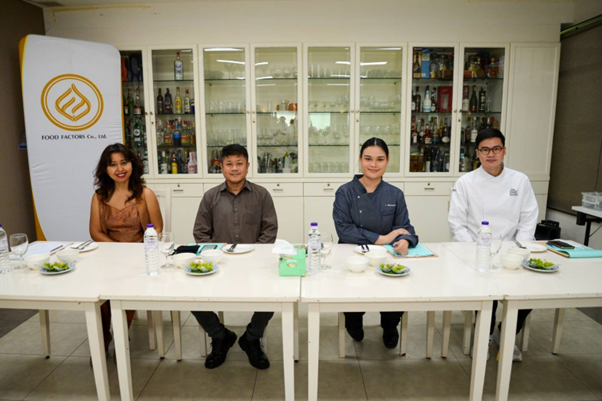 In addition, Chef Siwakorn has shared culinary tips and techniques in Thai cuisine to all participants allowing them to apply to their future career. And upon this great occasion, The Food School Bangkok would like to congratulate the Rajamangala University of Technology Krungthep (South Bangkok Campus) Team on winning such an honourable prize.