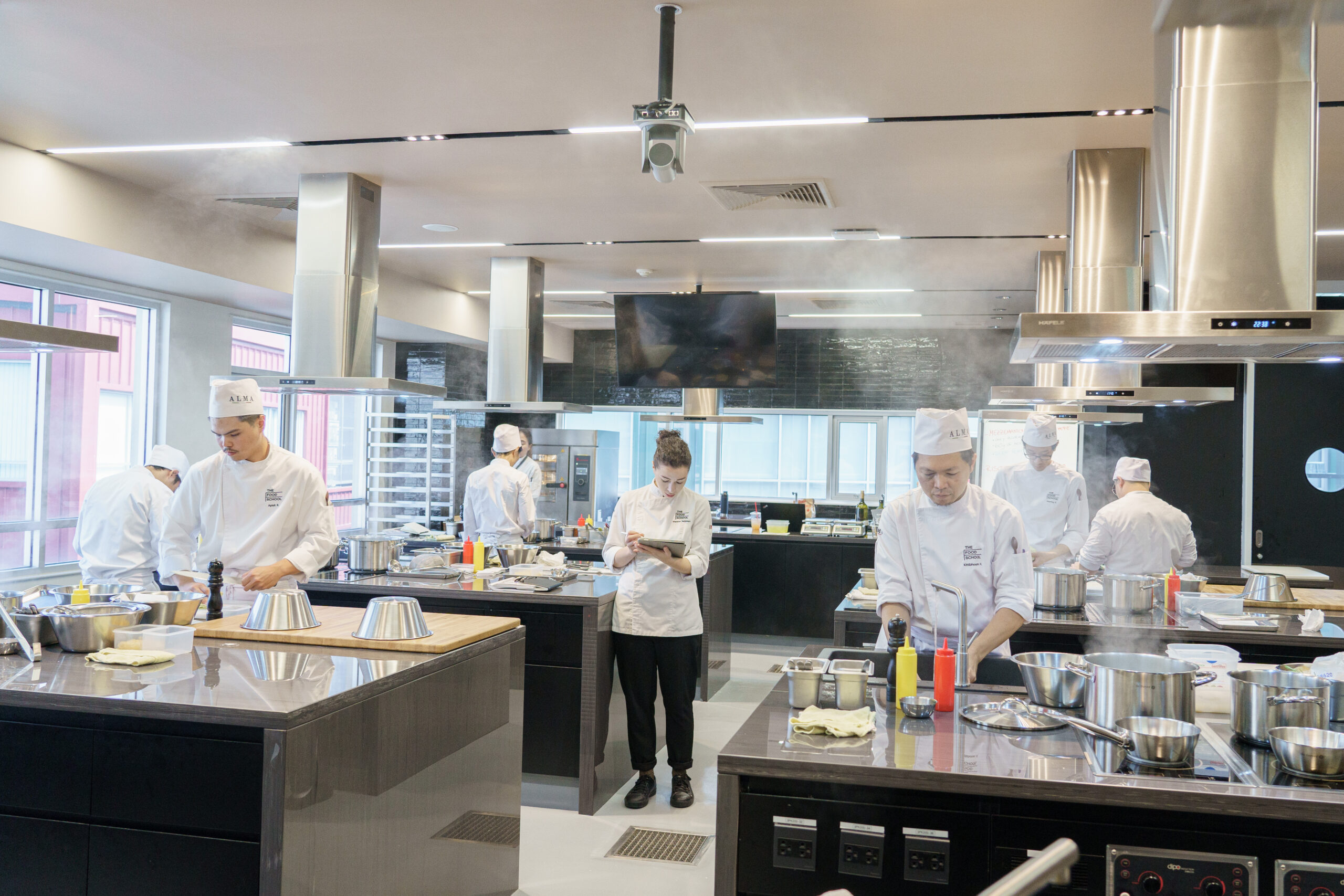 The Food School Bangkok Commits to Provide Supports to Aspiring Chefs
through Scholarship Opportunities
The Food School Bangkok, a progressive culinary school, brings together three renowned partner institutes, including ALMA – The School of Italian Culinary Arts from Italy, TSUJI Culinary Institute from Japan, and Dusit Thani College from Thailand in a single location.
The Food School Bangkok has officially commenced the Grand Opening Ceremony with the commitment to support scholarships valued up to 200,000 THB. Such initiative aims to empower aspiring chefs and food enthusiasts to pursue their culinary career under mentorship from highly-experienced Chef Instructors in state-of-the-art facilities.
The school offers 4 long-term Certificated Courses for those who aim to become a professional chef at 3 levels of Essential, Intermediate, and Advanced—consisting of over 200 hours of intensive training. The Certificated Courses offered are of Italian, Japanese, and Thai cuisine, together with Italian Bakery & Pastry.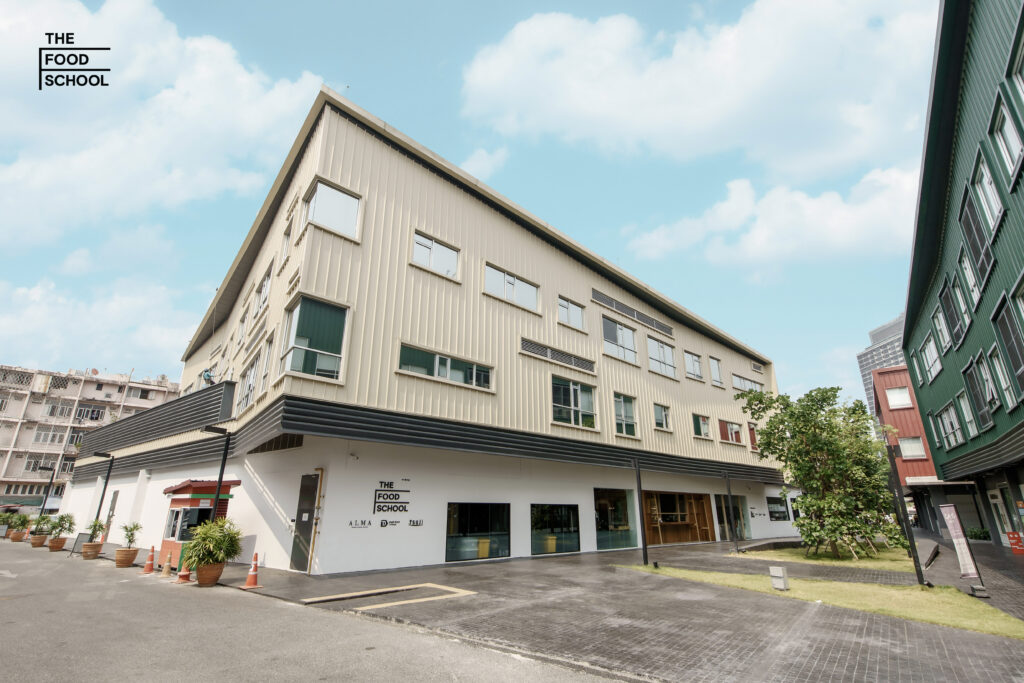 All curricula conducted at the school are under the competency-based learning concept, which encourages learners to apply the acquired knowledge to real life and cultivates professional entrepreneurship. Upon graduation, all learners will earn a Certificate of Achievement recognised by the partner school and Office of the Private Education Commission (OPEC). Additionally, the first-batch students of Certificated Course will have graduated in May 2023.
On Friday, 19 May 2023, The Food School Bangkok is holding an 'Open House' event welcoming all professional chef aspirers for school visit and cooking workshop, together with being handed supporting scholarship when enrol in the Elite Certificate Programme of ALMA and TSUJI valued at 220,500 Baht and Dusit Thani College valued at 135,000 Baht.
*Remarks
The long-term professional culinary arts programmes (Certificated Courses) are divided into three levels: Essential, Intermediate and Advanced with 200+ learning hours per level.
ALMA – The School of Italian Culinary Arts from Italy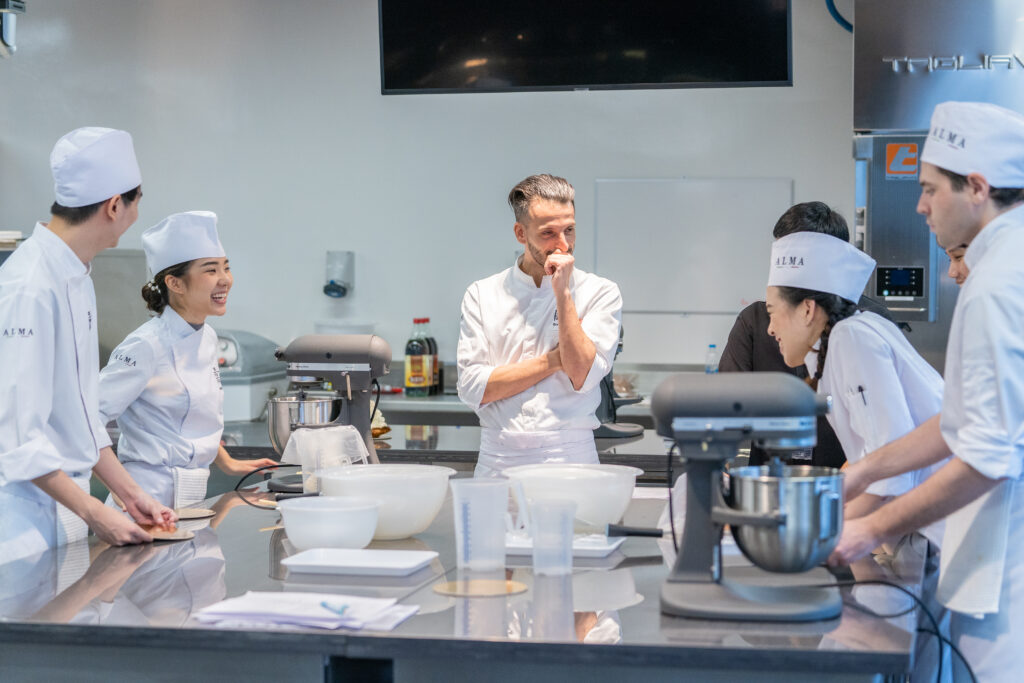 Professional Culinary Arts in Italian Cuisine Certificated Courses (245,000 Baht/Level)
Professional Arts in Italian Bakery & Pastry Certificated Courses (245,000 Baht/Level)
TSUJI Culinary Institute from Japan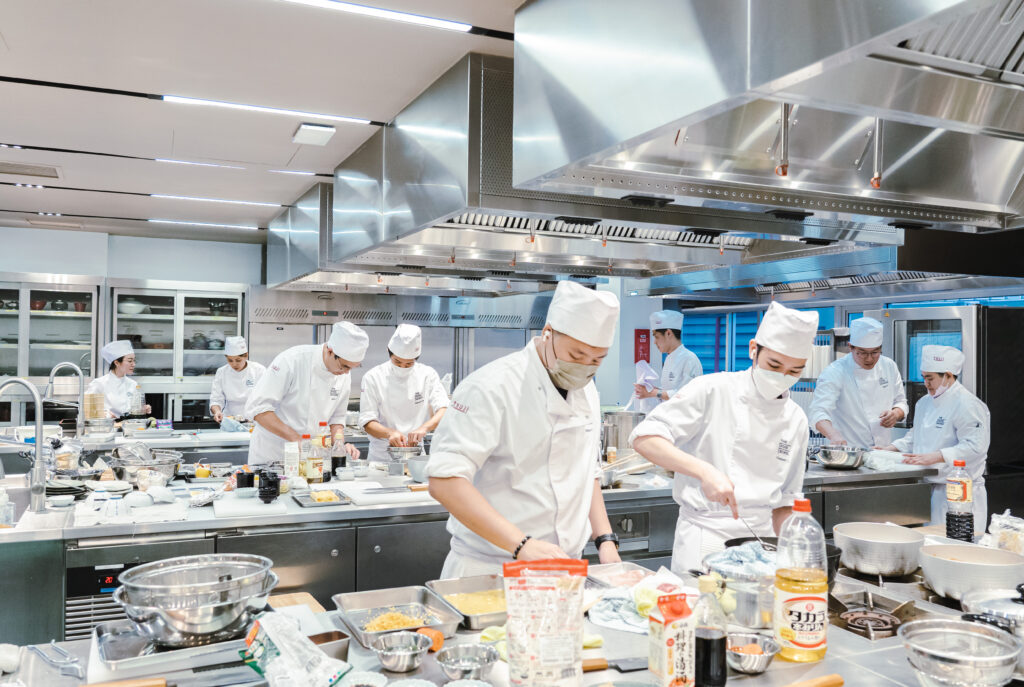 Professional Culinary Arts in Japanese Cuisine Certificated Courses (245,000 Baht/Level)
Dusit Thani College from Thailand
Professional Culinary Arts in Thai Cuisine Certificated Courses (150,000 Baht/Level)