This is where new food ideas—and businesses—are born. Test Kitchen is built in three parts: an R&D Kitchen, Incubator Kitchens, and the Dining Hall. This combination of dedicated facilities encourages food makers, young entrepreneurs, and culinary enthusiasts to innovate and collaborate in a professional and supportive environment. From development to market research all the way through to launch, our full roster of industry pros will guide you to your next food idea, and help you upskill your future.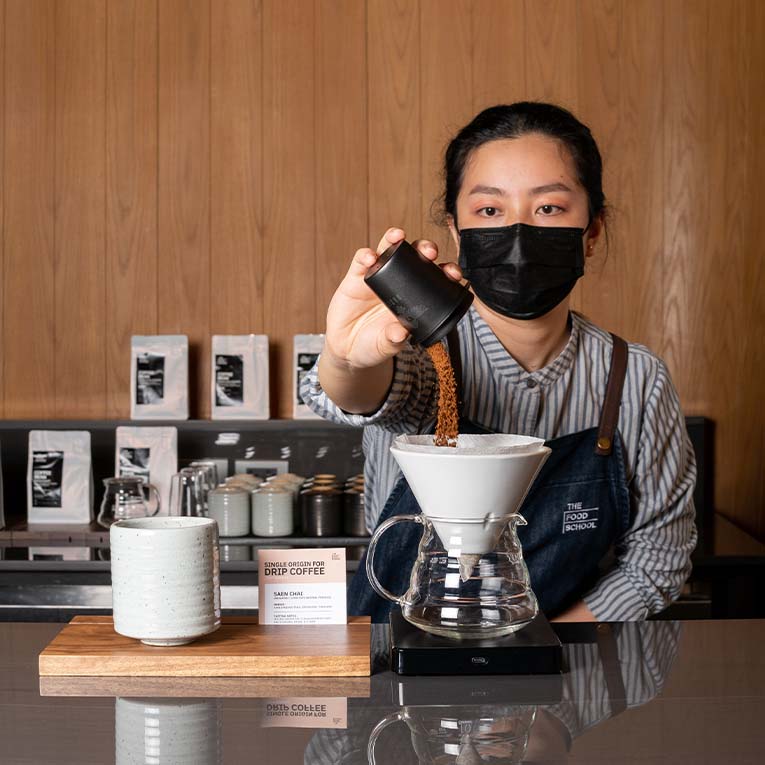 R&D Kitchen
Experiment with flavors and formats, learn the latest techniques, and get access to trends and technologies to bring your food concept to life. Our R&D Kitchen welcomes independent and collaborative work, with experts from the industry to lend a steady hand.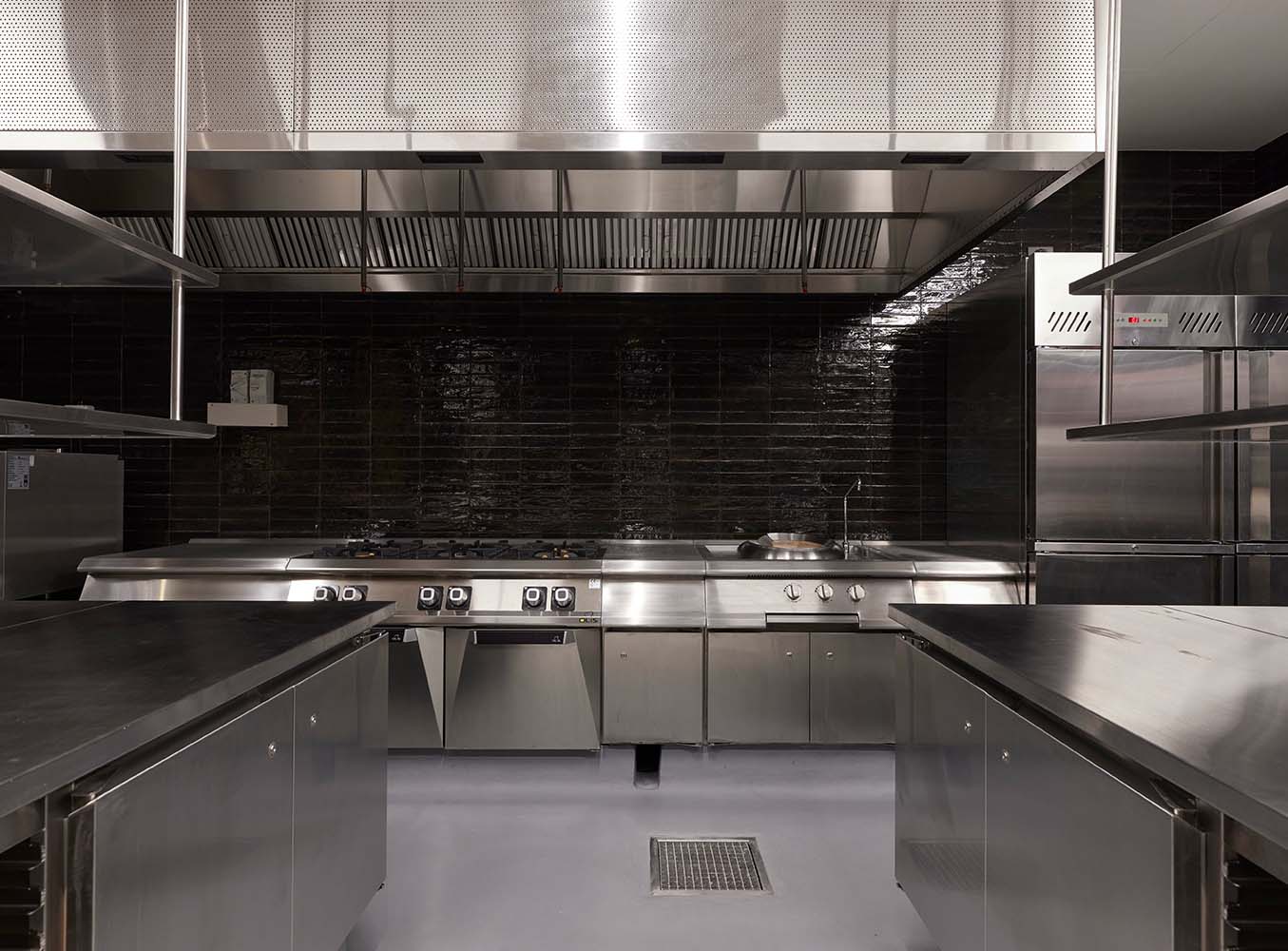 What's included
Professional kitchen with six fully-equipped food stations
Flexible usage and access hours
Access to The Food School facilities
Storage space, cold storage, and food prep areas
Back of house and front of house equipment and training
Procurement and supplier connections
Low investment and reduced risk
1-on-1 mentoring service with professional mentor from the industry (additional costs apply)
Rental
R&D Kitchen is available for rent on a daily, weekly, or monthly basis with competitive, all-inclusive rates.
Duration
Come by for a day, spend a week with your team, or join for up to six months (depending on your business concept).
We'll help you with
Recipe development
Product development
Concept development
Taste and sensory development
Taste engineering
Food styling
Food photography
Promotion and marketing
Get in touch
To get a look at our facilities, get your idea in for consideration, or find more information about the R&D Kitchen, contact The Food School team and we will reach out.
INCUBATOR KITCHEN
Earn some time behind the stove and get familiar with professional pace in one of our seven communal, commercial kitchens. The Food School's Incubator Kitchens are where testing, tasting, and development take your food concept from an idea to a fully-fledged menu.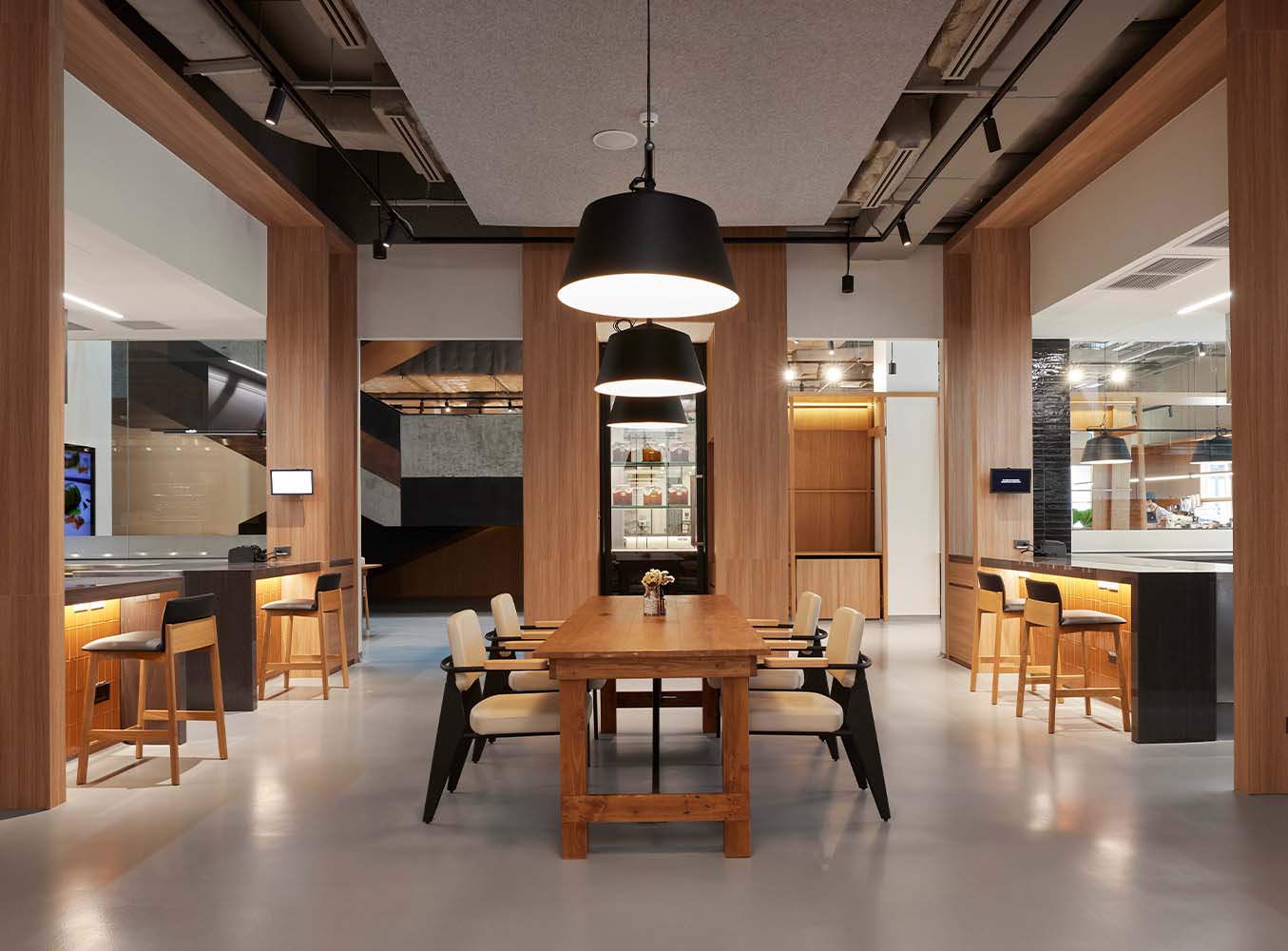 What you'll find
1 x Japanese kitchen with full yakitori grill
1 x Italian/Mediterranean kitchen with a fired pizza oven and pasta cooker
2 x Thai/Asian kitchens
1 x Open-style butchery concept kitchen
2 x Multifunctional commercial kitchen layouts for concept development in a range of cuisines
What you'll get
1-on-1 mentoring service with professional mentor from the industry
Access to fully-equipped Incubator Kitchen
Work spaces
Industry networking
Investment opportunities with program partners
Exposure to media, critics, and investors
We'll help you with
Concept testing
Concept launches
Entrepreneurship training and coaching program
Menu trials
Cloud kitchen
Get in touch
To get a look at our facilities, get your idea in for consideration, or find more information about the Incubator Kitchen, contact The Food School team and we will reach out.
DINING HALL
Amidst the energy of the R&D Kitchen and Incubator Kitchens, Dining Hall is an open dining space showcasing regional cuisines, sustainable production, and local produce across distinct outlets: Plant-forward Bistro, Artisan Pastry, Thai Coffee & Kombucha Bar, and a revolving roster of pop-up outlets from Test Kitchen partners and participants.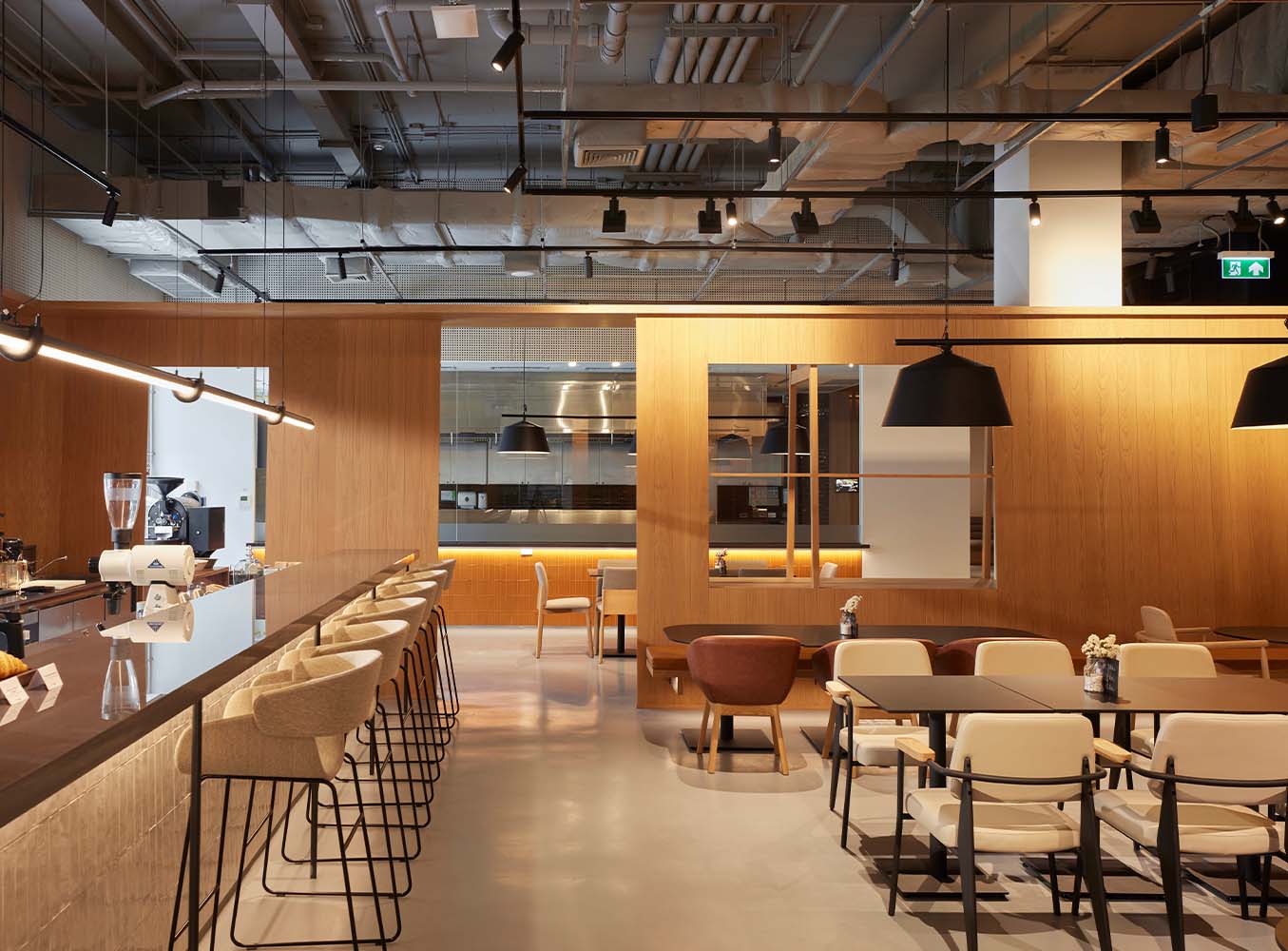 Plant-forward cuisine & vertical farm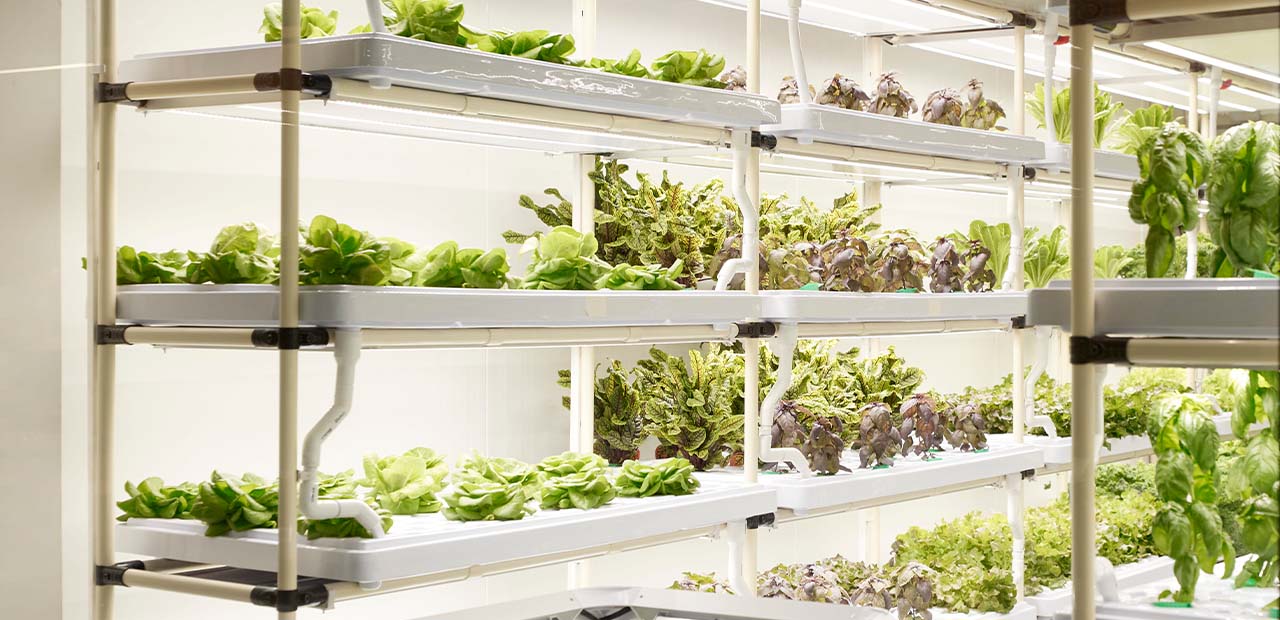 A forward-looking, plant-based culinary experience drawing on the latest horticultural knowledge. Supplied by the onsite hydroponic Thai herb and local produce vertical garden, the bistro educates visitors on a sustainable, nutritious, local food approach through dishes, flavors, and workshops.
Opening hours   11:00 AM–09:00 PM
Artisan pastry & bakery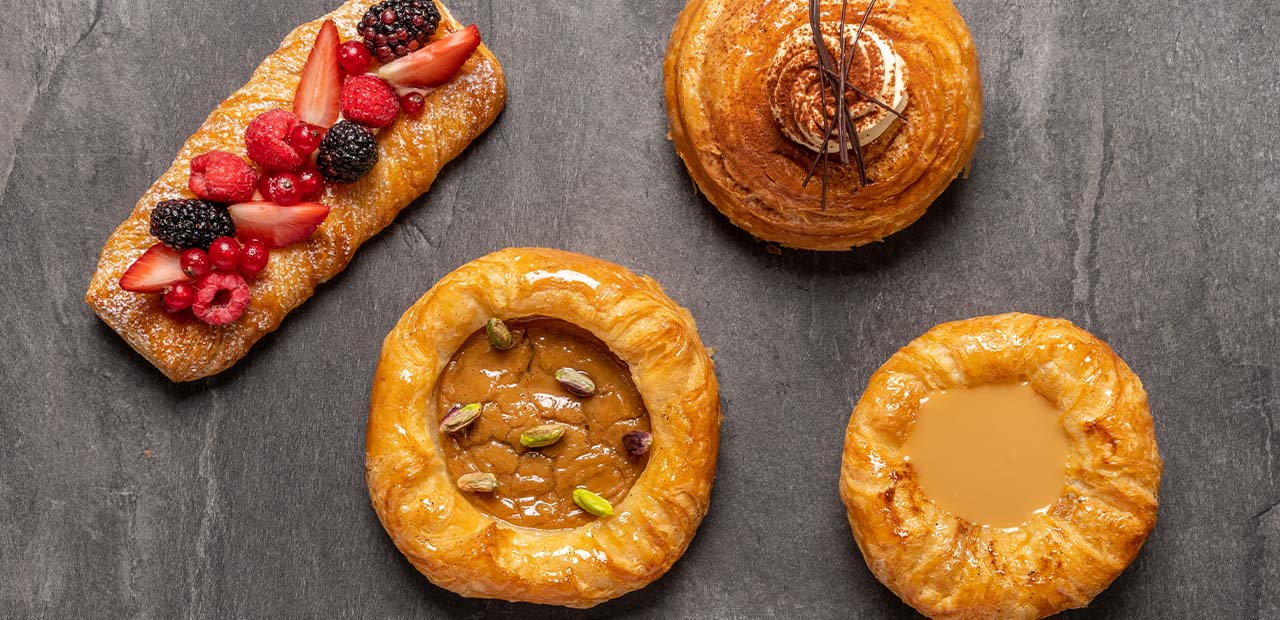 The Food School and its creative chef team stock an artisanal bakery daily, with pastries showcasing the best of local, seasonal produce. Every ingredient is selected based on footprint and proximity, ensuring a changing menu and community-supporting range of treats.
Featuring:
Cacao from Chumphon​
Local, seasonal fruit varieties from the Thai heartland
Tiger peanuts from Chiang Mai​
Opening hours.  07:30 AM–06:00 PM
Thai coffee & kombucha bar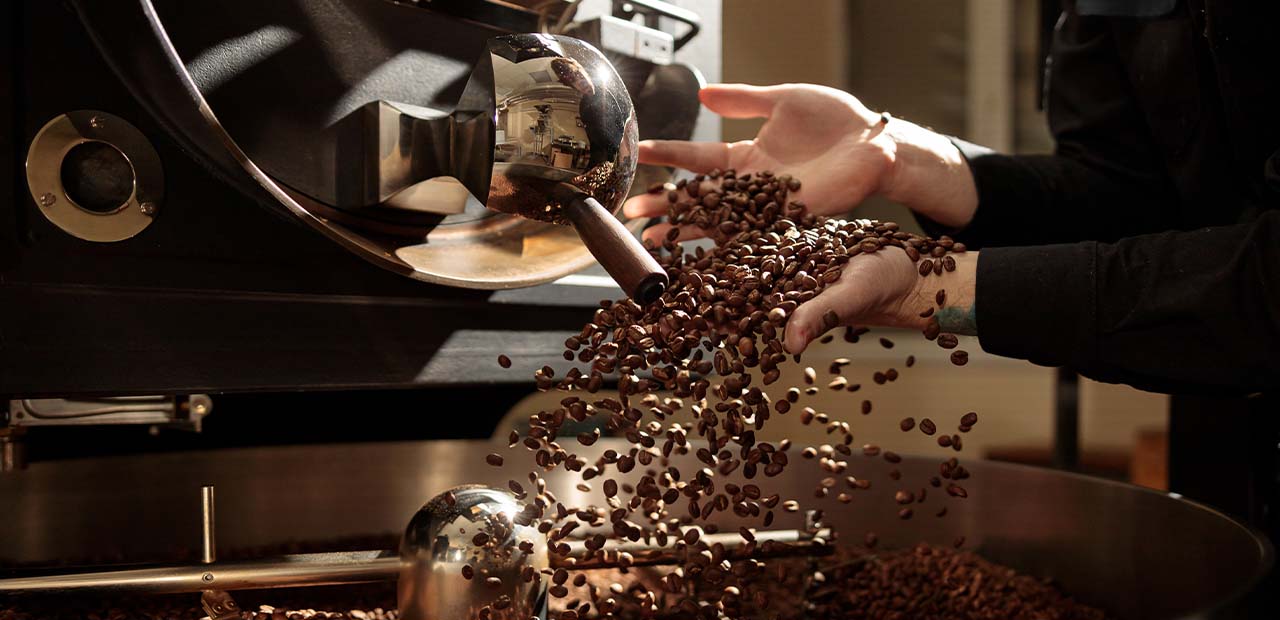 Under the experienced supervision of our Thai barista, classic, specialty, and elaborate coffee concoctions keep Dining Hall visitors caffeinated, while promoting Thai coffee farming and its future. From terroir to roasts, pour-over to espresso, every facet of the local coffee industry is explored and served fresh in inviting surrounds.
And for the non-coffee drinkers, draft kombucha brings new flavors to the art of fermentation.
Opening hours.  07:30 AM–08:00 PM
Partner Chefs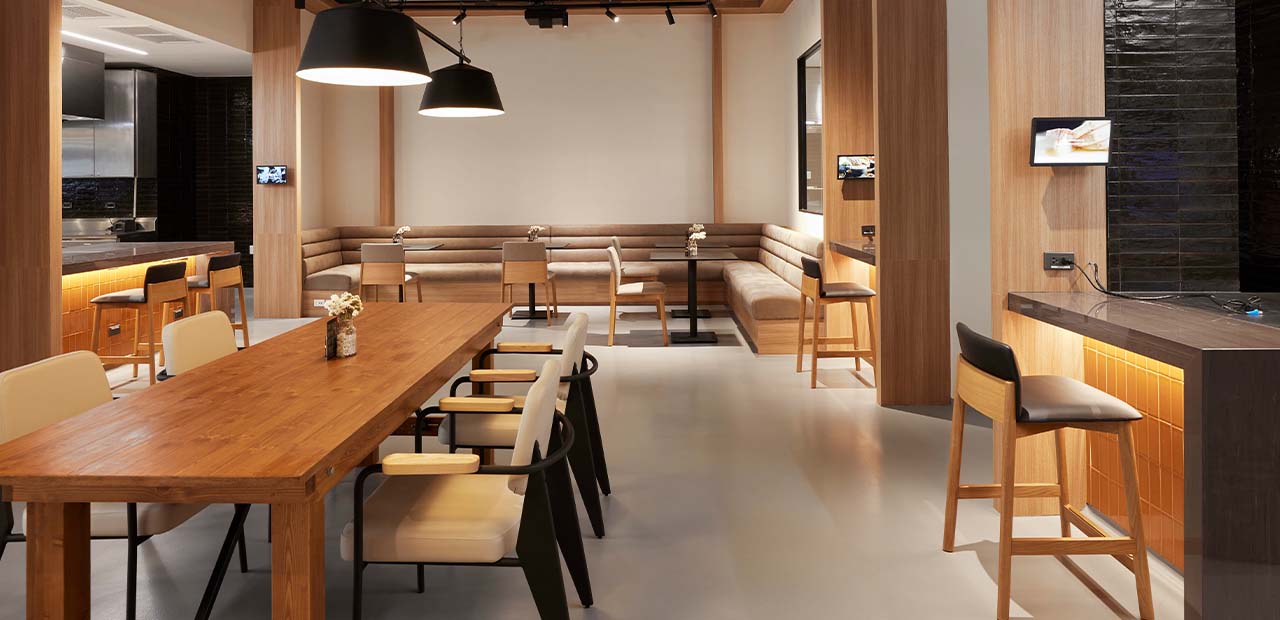 Our partner chefs serve up creative adaptations of their celebrated menus from satellite outlets inside Dining Hall, for every visitor to experience. Dine on contemporary Thai, upcountry BBQ, classic charcuterie, modern izakaya, and Roma Italian in a communal space filled with inspiration.
Bo.lan, 100 Mahaseth, Rad Meats, Appia, Jua
Opening hours.  07:30 AM–08:00 PM