Focussed Interiors
Fewer walls, fewer boundaries, more inspiration. Our campus is a collaborative space for the whole food community.
Equipped Spaces
From fully-prepped classrooms to a fully-stocked fresh market of food and ingredients, every room is built for food.
Hands-on Studios
Our cooking studios bridge new technology, traditional knowledge, and experienced teachers for evgaging, immersive learning.
CLASSROOM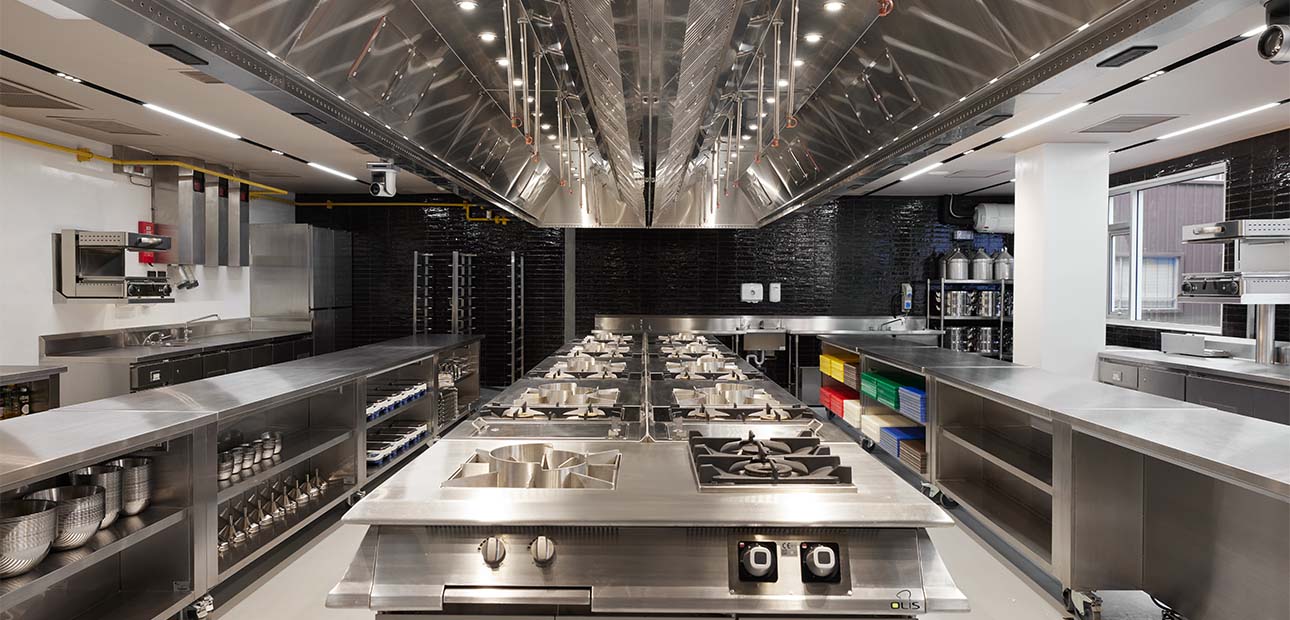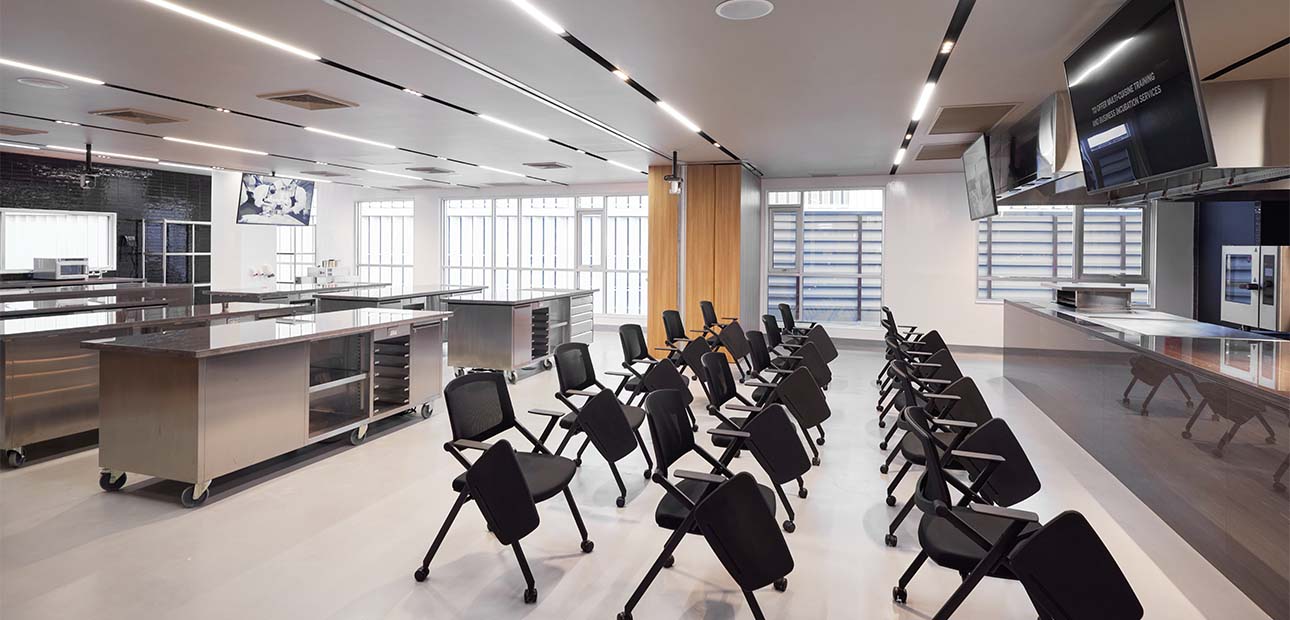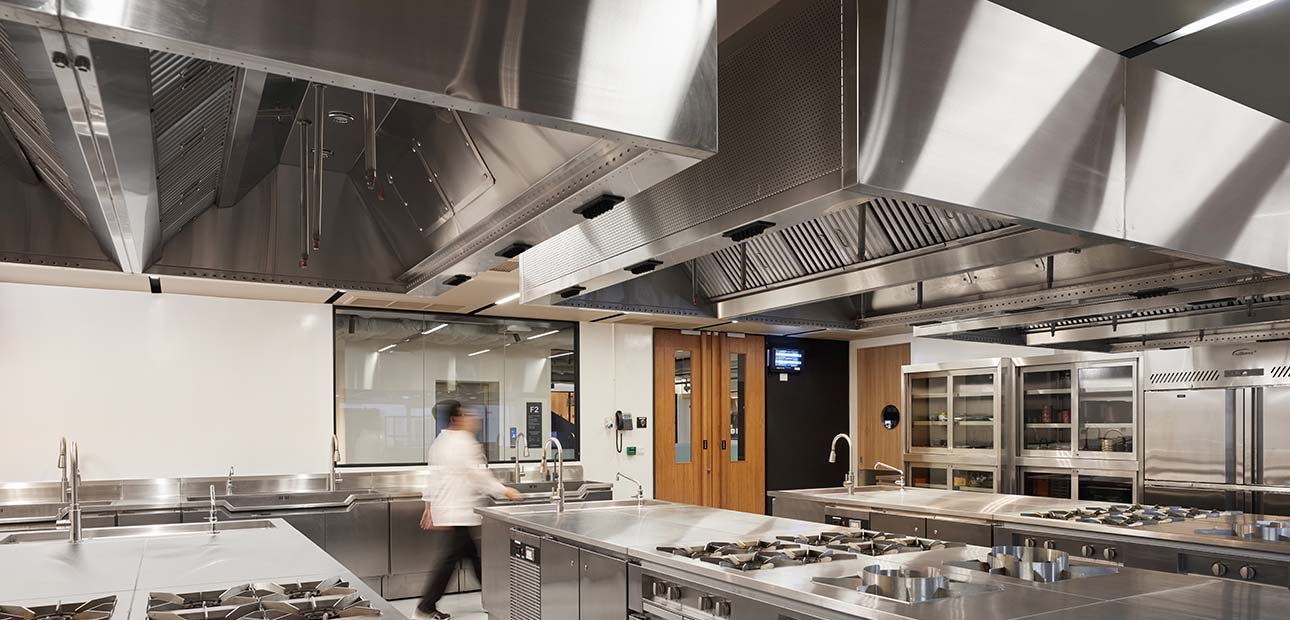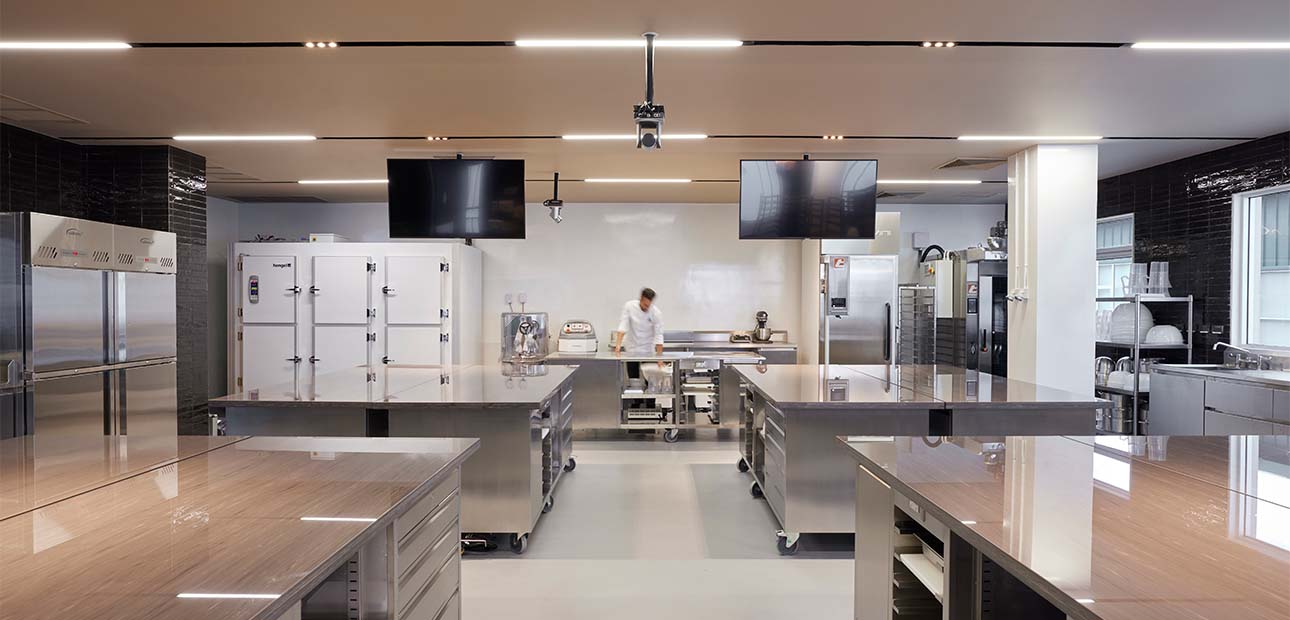 There's a lot to learn in the business of food. Whether it's cooking the classics, designing drinks, or balancing the books, The Food School has a dedicated, comfortable space for you to learn it in.
TEST KITCHEN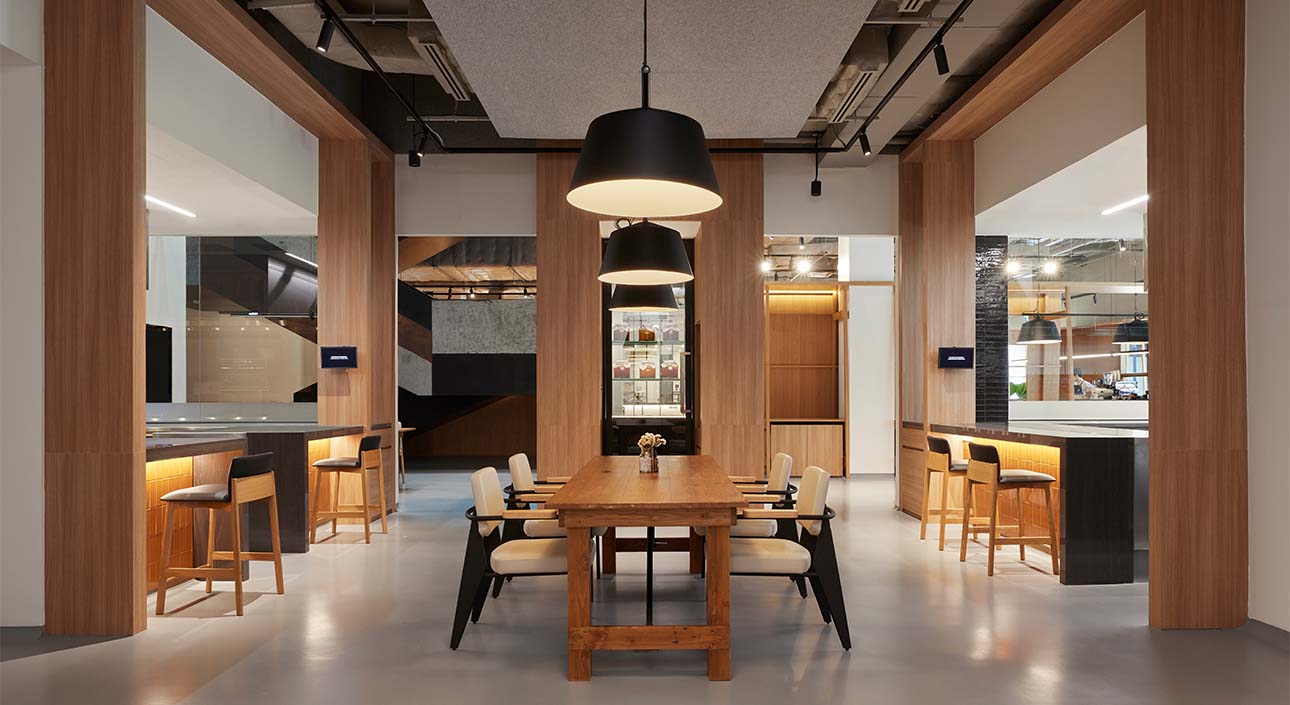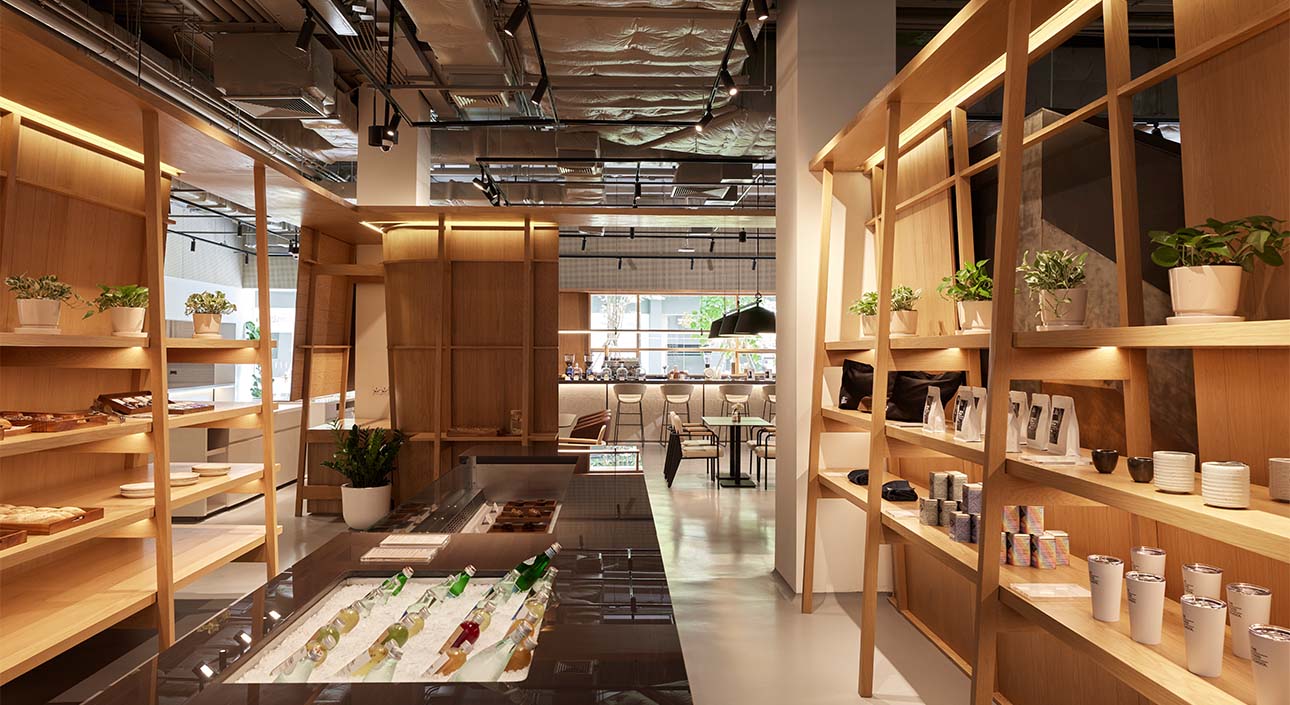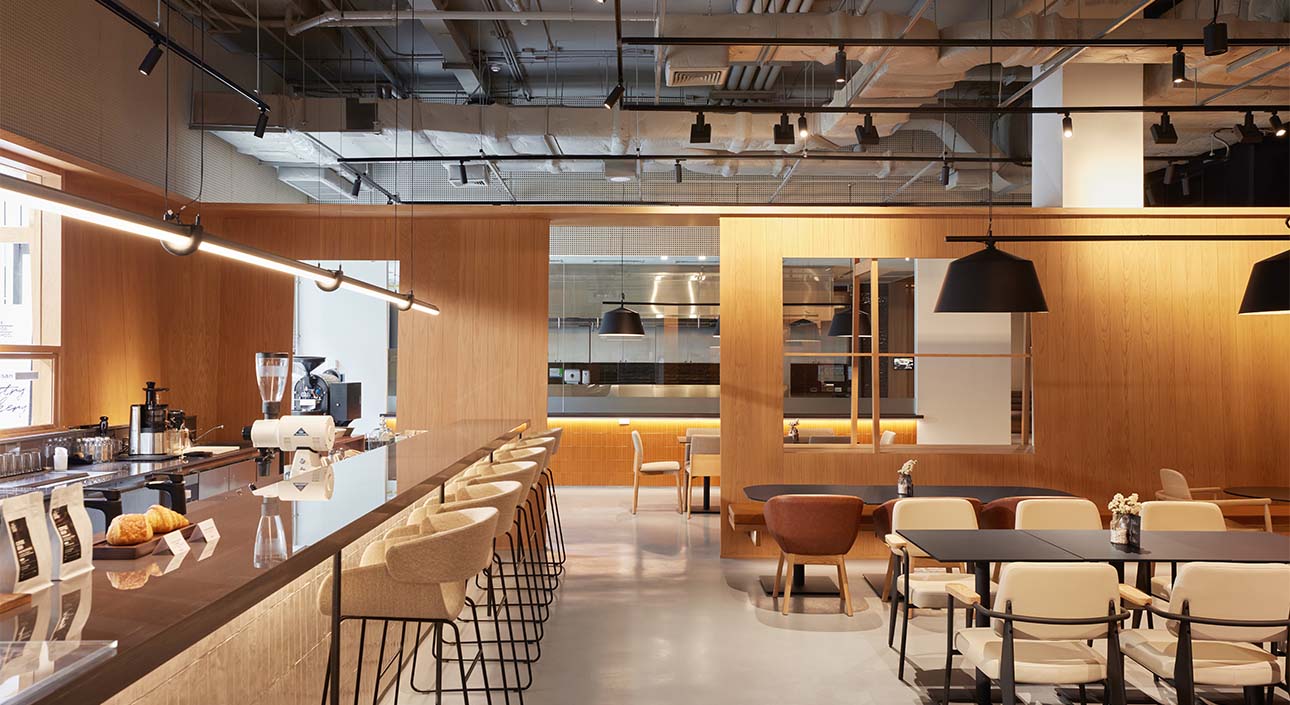 The Test Kitchen combines an Incubator Kitchen, R&D Kitchen, and Dining Hall. This is the place where food ideas, and food budinesses, grow-surrounded by expertise, local wisdom, and space for experimentation.
Follow Us @thefoodschoolbkk