ITALIAN TRADITIONS FROM THE MOST AUTHORITATIVE TRAINING CENTER FOR HOSPITALITY, WINE, AND FOOD IN ITALY.
ALMA has earned a reputation throughout the food world as the best to be immersed in Italian culinary learning. For the first time in Thailand, The Food School launches a full Italian culinary program in partnership with ALMA, to offer flair and fundamentals with robust regionality in short courses, masterclasses, and full certificated programs.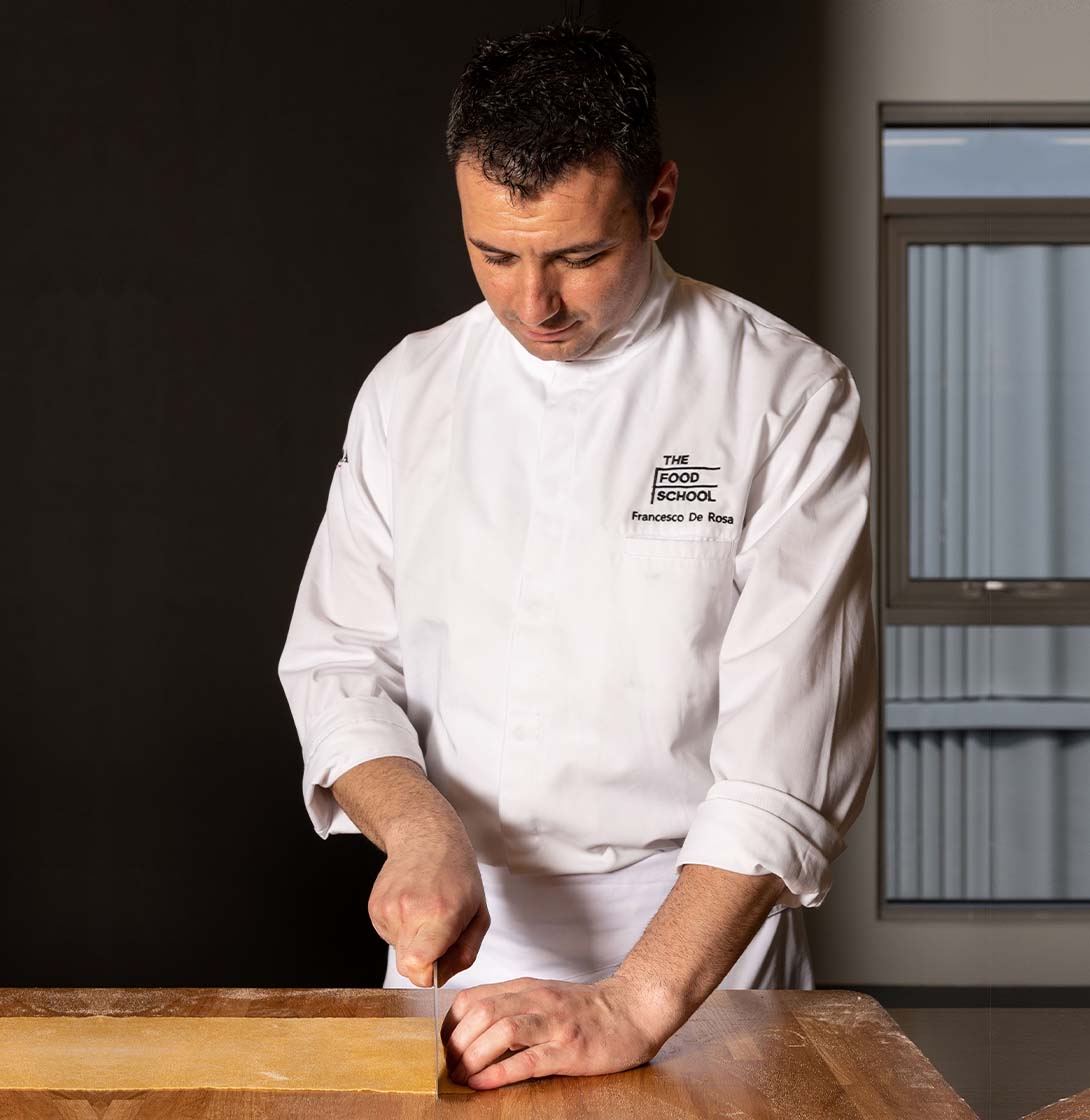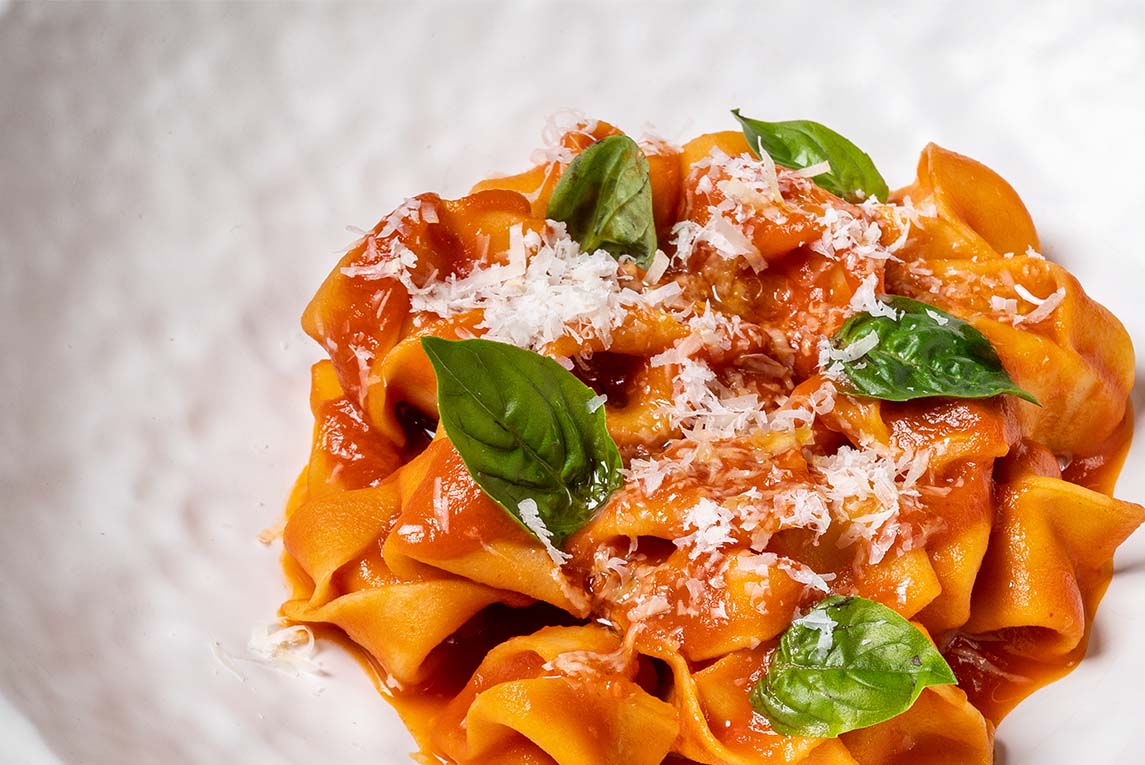 GAIN RECOGNIZED KNOWLEDGE IN THE FLAVORS OF ITALY
For almost 20 years, ALMA-The School of Italian Culinary Arts has empowered learners to discover passions in their studies—over and above practical and technical accuracy. More than 1000 students have passed through the prestigious institute and on to professional careers as chefs around the world, with thorough and unmatched understanding of the fundamentals of Italian cuisine. "Getting to the top required a dedicated approach". ALMA means study, practice, discipline, and the development of a professional attitude. The aim of the school is not just to teach a profession, transfer knowledge or fill empty vases, but to ignite flames, accompanying the passion of its students towards a culture of food and hospitality values. Every course undertaken is guided by values such as respect for raw materials, Italian food and wine traditions, and a profound sense of providing a service.
The real experience of ALMA learners, in the words of the culinary professionals who have been there, and done that.
ALMA was an amazing opportunity for me to learn and be exposed to authentic regional Italian cooking. My experience at ALMA was irreplaceable. It was truly unique, and I felt lucky every day to be there. I tried to soak up as many details as possible, and taste as much as I could. Memory informs so much of what we do as chefs, so paying attention and tasting everything was very important for me. ALMA exposes students to the true essence of Italian cooking.

Josh Cohen
Test Kitchen Director at Food52
ICC–ALMA Joint Program
While I was holding the position of Head Butcher at Marriott Vasilevsky, I heard about ALMA from a couple of my Italian colleagues. They mentioned that ALMA was the best Italian school. That piece of advice was what made me choose to study here. I achieved a great understanding of the Italian food culture, lifestyle, eating preferences and wines. Furthermore, I gained deeper knowledge about ingredients, techniques and cooking methods.

Marat Akhmetshin
Executive Chef, Rixos Hotel in Kazakhstan
ALMA Italian Culinary Program
The course is very well structured, many different kinds of classes make you become a complete professional, someone that is aware not only of what to do in a kitchen but also of the reason why you should do that and not something else. As part of my experience, I have had the opportunity to learn in professional, real-world kitchens. I would definitely recommend ALMA to anyone asking, for the quality of everything that is part of the experience.
Yukyung Lee
Current student from South Korea
Courses You Might Also Like :