TRULY AUTHENTIC CUISINE FROM THAILAND'S LEADING CULINARY ARTS AND HOSPITALITY ACADEMY
Dusit Thani College is Thailand's pioneering institute of Thai food and hospitality—the last word in professional Thai culinary arts. At The Food School, Dusit Thani College brings experience and provenance, adapting their renowned degree program into compact certificated courses.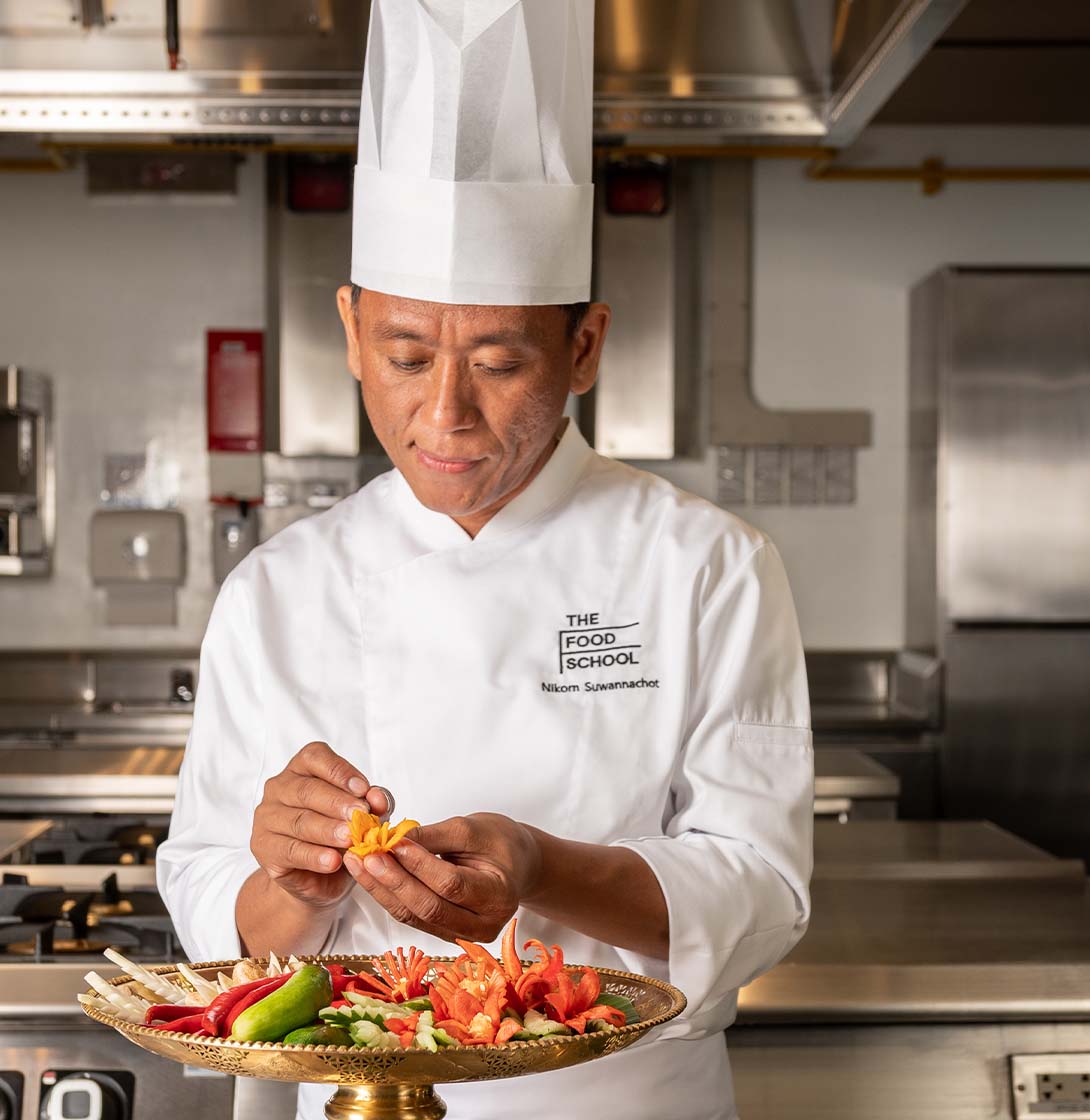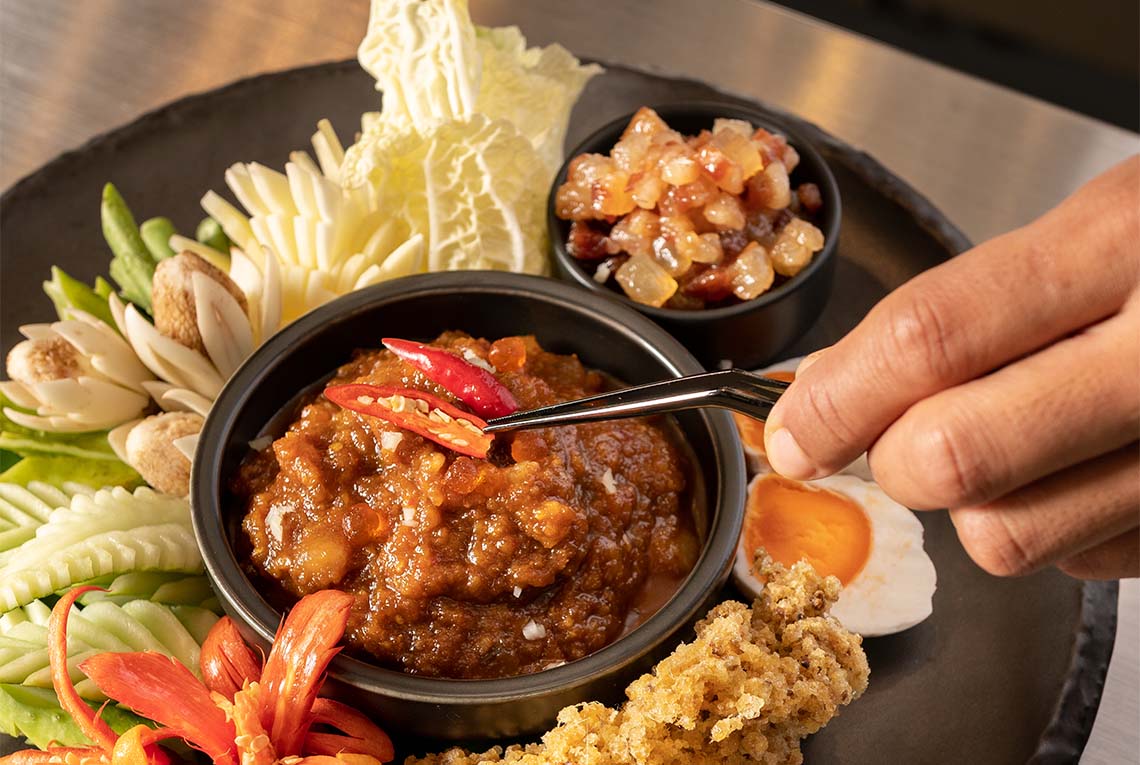 GAIN A THOROUGH UNDERSTANDING OF THAI SPICE AND FLAVOR
Dusit Thani College was launched almost 30 years ago as part of Dusit International, a family-owned global hotel group based right here in Thailand. Since day one, Dusit Thani College has never strayed from its founding mission, providing the best-in-class education while also offering the most relevant hands-on experience and best industry connections. Being based in Thailand, a country known throughout the world for its hospitality, cuisine, and unique culture, gives Dusit Thani College an edge in preparing students for the realities of careers in kitchens, hotels, restaurants, and food businesses. The accredited courses offered by the College are relevant, hands-on, and always evolving to meet the needs and wants of current students, crafting curricula from experienced instructors to make sure that graduates enter the industry with everything they need to succeed.
The real experience of Dusit Thani College learners, in the words of the culinary professionals who have been there, and done that.
Every moment at the college was so important, and prepared me for where I am today. Especially all the support and care from all the instructors. Really the honor is on them! I got promoted to Executive Chef within two years of graduating, at just 25 years old, at Cielo Sky Bar & Restaurant. Not only that, but I got lots of offers from big companies who offered me not only senior positions, but even opportunities to partner with in opening a restaurant. "Goals and dreams will come true, just do it!"

Surakit Khemkeaw
Executive Chef at Cielo Sky Bar & Restaurant
Kitchen and Restaurant Management Program
I liked learning to make Thai food a lot. But even though it was not easy and complicated to study, we all got a lot of support and guidance from our instructors who always looked after us closely—even now after we have finished our study. Thank you very much for all the support during my college life. My feeling is not just school, but home for all of us. My success today comes absolutely from Dusit Thani College, where we were encouraged to learn and develop ourselves continuously.

Patcha Kalyanamitr
Founder and owner of Katok Katak Fried Chicken
Culinary Arts and Kitchen Management
What I got from here are uncountable experiences that I can use in my daily life. At DTC, they taught us to be professional. I am very proud to say that I graduated from DTC, and it was like a passport for me to reach my goal in the industry. During college life, I was an active student who joined the college competitions team from years 1–4, and that taught me a lot. It gave me strength, discipline, patience, and built a very solid foundation of myself. I would like to thank all the instructors for their support.

Teerapat Teeyasoontranon
Board of Thailand Chef Association
Executive Chef & owner of Home Kitchen Studio
Winner, Iron Chef Thailand Season 2
Kitchen and Restaurant Management