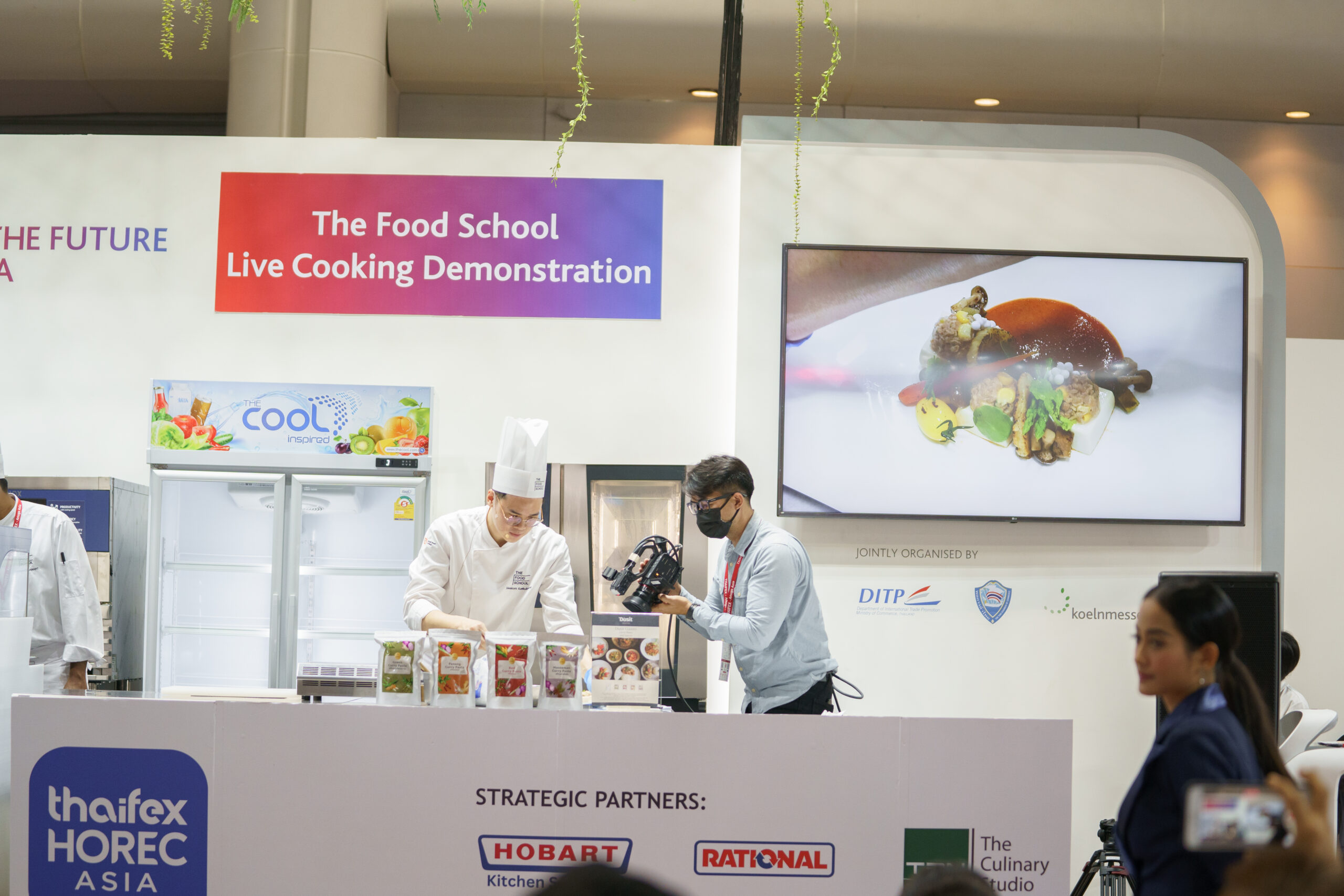 Immerse in the Culinary Experience from THAIFEX – Anuga Asia 2023 by the Chef Instructors
from The Food School Bangkok
From THAIFEX – Anuga Asia 2023, the event was featured by cooking demonstrations by the Chef Instructors from The Food School Bangkok, which were highly impressed and enjoyed by all participants at the Italian Pavilion and HOREC Xperiential Zone.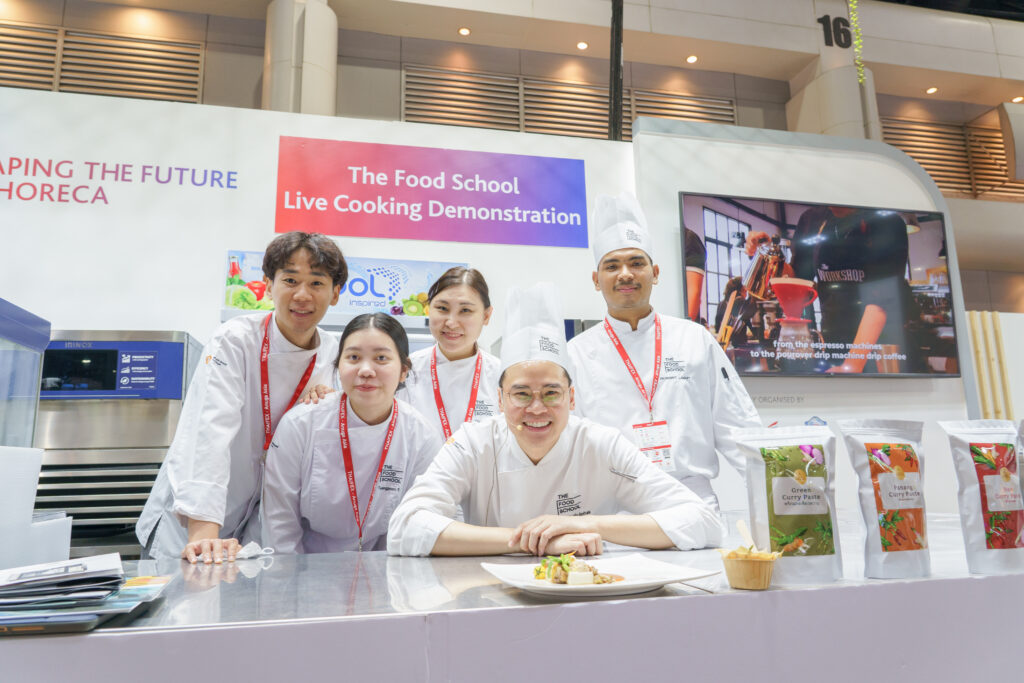 THAIFEX HOREC Xperiential Zone – The zone is newly opened to showcase the latest innovations in the F&B industry. Chef Siwakorn Kuekulpitak, Thai Cuisine Chef Instructor representing The Food School Bangkok, has demonstrated the making of 'Tofu with Stir-Fried Pineapple Curry Sauce' under the plant-based topic in which the latest healthy dietary trend worldwide.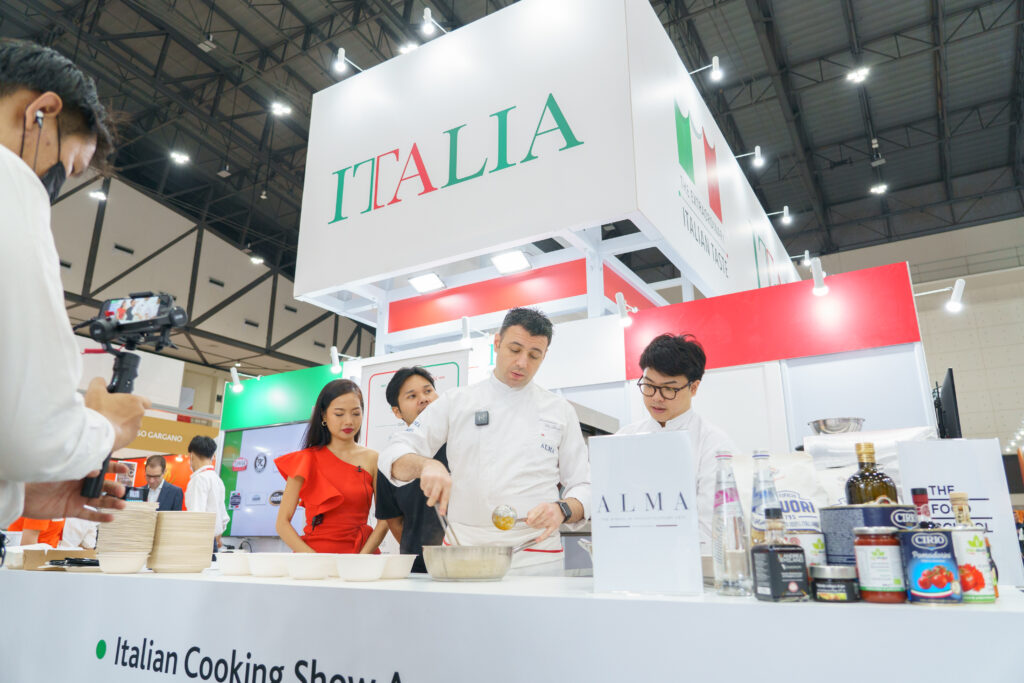 Italian Pavilion – It is an Italian-company food and beverage showcase zone where Chef Francesco De Rosa, Italian Cuisine Chef Instructor from #Almaschool, has demonstrated the classic making of "Spaghettini con la Salsa di Pesce" using Italy-imported ingredients with the aim to promote Italian food heritage to the world.